Databases by Subject/Topic: Anthropology
Icons:
Available to current TCU students, faculty, and staff.
Available to TCU faculty, staff, and grad students only.
Available to Brite students, faculty, and staff only.
Available to Clark Society members.
Available to all patrons.
Best Bets for Anthropology
Cross-disciplinary, scholarly electronic journal collection containing the full text of back issues of journals in many different subject areas. Also includes thousands of eBooks. Especially strong in Arts and Sciences. Coverage dates:

Varies.

Covers topics in Anthropology, Archaeology, Ethnography, and other topics related to Anthropology. Coverage dates:

19th century - Current.

Archive of articles and news published by the American Anthropological Association. Coverage dates:

Varies.
Social Sciences Librarian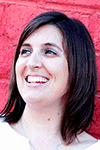 r.reid@tcu.edu
817.257.5337
office: Reference office (Map)

More databases for Anthropology
Digitized field work for ethnographies includes notebooks, images, and recordings of the early to mid-20th century.Includes fully index of primary source materials. Coverage dates:

20th century.

A massive multidisciplinary resource with an abundance of full text. Abstracts and indexes 10,000+ journals and includes the full text of 6,500+ journals. 9000+ of the journals are peer-reviewed. Coverage dates:

Varies.

High quality academic films from BroadwayHD, Milestone Films, and Sony Pictures Classics. Coverage dates:

1900s to present.

Secondary sources, including peer-reviewed journal articles, covering American history. Coverage dates:

1955 - Current.

Primary source document collection about Native American history. Coverage dates:

1492-present.

Index of books and articles published about Native Americans. Coverage dates:

16th century - Current.

Brings together previously unpublished historic audio recordings and their supporting field materials, opening new paths for the study of music in its cultural context. The collection brings together 2,000 hours of audio recordings from field expeditions around the world, particularly from the 1960s through the 1980s—the dawn of ethnomusicology as a codified discipline. Coverage dates:

1960s through the 1980s.

A digital archive of ethnographic field videos.
Family & Society Studies Worldwide, (FSWW) provides coverage of research, policy, and practice literature in the fields of Family Science, Human Ecology, Human Development, and Social Welfare. FSSW covers popular issues as well as meeting the requirements of professionals in all fields of social work, social science and family practice. Source documents include professional journals, conference papers, books, book chapters, government reports, discussion and working papers, statistical documents, theses & dissertations and other sources. FSSW provides access to more than 1.3 million records. Coverage dates:

1970 to present.

FoD is a growing repository of on-demand video for multiple subject disciplines. Content is from sources such as Films for the Humanities and Sciences, PBS, History Channel, National Geographic, TED and television networks such as BBC and CBC. Embedding or linking to videos is possible and transcripts are available.
Food Studies Online brings together 80,000 pages of primary archival materials, images, and secondary works, plus 200 hours of documentaries and series. It includes works about how food shapes and defines people's lives through the eyes of philosophers, historians, scientists, sociologists, artists, anthropologists, activists, physicists, psychologists, chefs, artists, and others. Topics include the evolution of utensils, hunger, menu design, food policy, ethics, urban food production, eating disorders, religious diets, food waste, and more. Coverage dates:

1900 - present.

This digital collection includes books and primary source documents from a variety of sources, including Google, the Internet Archive, and libraries around the world. Coverage dates:

Varies.

An online cross-cultural database containing information on world's prehistory. The annually-growing eHRAF database is organized by archaeological traditions and the documents are subject-indexed at the paragraph level. eHRAF Archaeology is a unique resource designed to facilitate comparative archaeological studies. Coverage dates:

Mostly prehistory.

An online cross-cultural and ethnographic database that contains descriptive information on all aspects of cultural and social life. The annually-growing eHRAF database is unique in that the information is organized by cultures and ethnic groups and every document is subject-indexed at the paragraph level, facilitating precise retrieval within documents. Coverage dates:

Historical to present.

An international bibliography of publications in European languages on all aspects of Islam and the Muslim world. It covers their history, beliefs, societies, cultures, languages and literature. The file contains indexing for over 3,400 titles with coverage dating back to 1906. Coverage dates:

1906 to present.

The second edition of the International Encyclopedia of the Social and Behavioral Sciences, first published in 2001, offers a source of social and behavioral sciences reference material that is broader and deeper than any other. It comprises over 3,900 articles, commissioned by 71 Section Editors, and includes 90,000 bibliographic references as well as comprehensive name and subject indexes.
Data archive from an international consortium of academic institutions and research organizations. Coverage dates:

1790 to Current.

The largest compilation ever created of biographical information on indigenous peoples from all areas of North America. With 100,000 pages of content, including biographies, autobiographies, oral histories, reference works, manuscripts, and photographs, the database presents the life stories of American Indians and Canadian First Peoples in their own words and through the words of others. Coverage dates:

17th - 21st centuries.

A Social Enterprise run by scholars who are committed to making high-quality research available to readers around the world. We publish monographs and textbooks in all areas, and offer the academic excellence of a traditional press, with the speed, convenience and accessibility of digital publishing. All our books are available to read for free online. Coverage dates:

2007-present.

Oxford Bibliographies offers exclusive, authoritative research guides. Combining the best features of an annotated bibliography and a high-level encyclopedia, this cutting-edge resource guides researchers to the best available scholarship across a wide variety of subjects. Coverage dates:

Varies.

Oxford Islamic Studies Online features reference content and commentary by renowned scholars in areas such as global Islamic history, concepts, people, practices, politics, and culture. It includes over 5,000 A-Z reference entries, chapters from scholarly and introductory works, Qur'anic materials, primary sources, images, maps, and timelines. Coverage dates:

570 CE - Current.

Rock and roll, counterculture, peace and protest. Coverage dates:

1950-1975.

Search all Proquest databases: historical newspapers, other primary sources, dissertations, current periodicals, etc. from a single page. Documents can be limited to desired source(s) from the results list. Coverage dates:

15th century - present.

Access full text and abstracts of journals in a wide range of subject areas including business, humanities, social sciences, and science, technology, and medicine. Coverage dates:

1999 - Current.

SAGE Research Methods Datasets is a collection of teaching datasets and instructional guides that give students a chance to learn data analysis by practicing themselves. These datasets are indexed by method and data type. Through practicing analysis using real data from SAGE Research Methods Datasets, students can see how analytic decisions are made.
SAGE Research Methods Video contains more than 125 hours of video, including tutorials, case study videos, expert interviews, and more, covering the entire research methods and statistics curriculum. The videos can help to bring methods to life: instead of reading about how to conduct a focus group, students can watch one in action. Through these videos, 60% of which are exclusive to SAGE, students can find extra help and support to guide them through every step of their research project and succeed in their research methods course.
A multidisciplinary index to the journal literature of social sciences; full bibliographic and cited reference data. Disciplines include: communication, education, geography, history of social sciences, law, political science, public health, social issues, sociology. Coverage dates:

1956 - Current.

Peer-reviewed journal articles for topics in anthropology, criminal justice, social work, and sociology. Coverage dates:

1895 - Current.

Wiley Online Library is a multi-disciplinary database that provides access to millions of articles from thousands of journals, thousands of books, and hundreds of multi-volume reference works. Coverage dates:

Varies.
Return to top