Databases by Subject/Topic: Economics
Icons:
Available to current TCU students, faculty, and staff.
Available to TCU faculty, staff, and grad students only.
Available to Brite students, faculty, and staff only.
Available to Clark Society members.
Available to all patrons.
Best Bets for Economics
Full text articles and abstracts for Economic topics. Includes journals, magazines, working papers, dissertations, and more. Coverage dates:

1969 - Current.

Full-text articles and abstracts for Business topics. Company profiles, industry analysis, market research reports, country reports, and SWOT analysis are also available. Includes journals, magazines, trade publications, analyst reports, statistics, and more. Contains Harvard Business Review. Coverage dates:

1886 - Current.

Cross-disciplinary, scholarly electronic journal collection containing the full text of back issues of journals in many different subject areas. Also includes thousands of eBooks. Especially strong in Arts and Sciences. Coverage dates:

Varies.
Business Librarian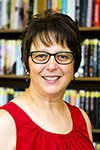 d.boerner@tcu.edu
817.257.5336
More databases for Economics
Secondary sources, including peer-reviewed journal articles, covering American history. Coverage dates:

1955 - Current.

Provides publishing information, statistics and acceptance rates for major journals in multiple disciplines. Replaces the Directories of Publishing Opportunities in Business, Computer Science, Education, Health/Nursing, Math/Science, and Psychology/Psychiatry. Check the Blacklist for predatory journals to avoid. Coverage dates:

Current.

Provides geopolitical intelligence on countries: demographics, economic overviews, investment overviews, social overviews, environmental overviews, and political overviews. Daily news coverage, maps, and macroeconomic forecasts available.
The home of the U.S. Government's open data.
Data-Planet offers access to over 3,800 indicators model-based indicators in 13 enormous datasets from Easy Analytic Software Inc. (EASI). Using input data from the Census Bureau, Bureau of Labor Statistics, and Mediamark, Data-Planet offer your users access to demographic characteristics, consumer spending, and behavior patterns for a wide range of geographic areas—State, counties, census tracts, and block groups. Coverage dates:

2012 to Current.

Data-Planet Statistical Datasets provides easy access to the largest repository of standardized and structured statistical data. The Data-Planet repository contains more than 25 billion data points from more than 70 source organizations. Coverage dates:

Current.

This dataset provides historical prices for equities trading on more than 50 global exchanges. Daily open, close, high, low, and volume statistics are reported. Coverage dates:

1990 to Current.

Full text articles and abstracts for the following topics: Management, Marketing, Accounting, Finance, Information Systems, Supply Chain, Economics, Education, Health Care, and Sociology. Coverage dates:

1989 - 2010.

A Dow Jones product that provides Business News. Mostly newspaper articles, but also contains Conference Call transcripts, Company & Industry analysis, and Stock Quotes. Contains the Wall Street Journal.

Limited to 7 users at once.

Coverage dates:

Varies.

Contains scholarly articles written in Spanish for the following subjects: Agriculture, Biology, Economics, History, Literature, Philosophy, Psychology, Religion, Sociology, and more. Coverage dates:

Varies.

One of the most popular ways of teaching World History is through the story of Global Commodities and the way in which these transformed the world. This project focuses on fifteen significant commodities whose stories are often intertwined. Coverage dates:

18th-20th Century.

Peer-reviewed journal articles covering the history of the world (excluding the United States and Canada). Coverage dates:

1955 - Current.

Statistical data representing United States history. Coverage dates:

1790 - 2000.

Data archive from an international consortium of academic institutions and research organizations. Coverage dates:

1790 to Current.

Provides Company analysis, Industry analysis, Macroeconomic information, Financial information, and News for emerging markets in Africa, Asia, Australia, Europe, and the Middle East. Coverage dates:

Current.

Prominent American weekly magazine. Coverage dates:

1865 - present.

Prominent American magazine. Coverage dates:

1955 - present.

Magazine providing an in-depth look at American politics, foreign policy, and culture. Coverage dates:

1914 - present.

Provides news articles for financial, medical, and legal information. Transcripts and wire services are also available. Other special features include: Company Profiles, SEC filings, Biographies, Country Information, Federal and State Cases, Patents, Broadcast Transcripts, and more. Replaces LexisNexis Academic. Saving documents and searches, and annotating documents are a few of the additional features after registering for a personal account.
Provides economic analysis of countries. Each report provides a comprehensive analysis of developments in the subject country, along with chapters covering key economic challenges being faced and recommendations for dealing with the challenges. Coverage dates:

1961 - Current.

Provides access to the full text of articles from approximately 3,400 publications, many of them peer-reviewed. Core subjects include art, education, humanities, law, social sciences and technology. Some graphical content, podcasts, foreign language article translations and article read-alouds. Coverage dates:

1994 - Current.

A Social Enterprise run by scholars who are committed to making high-quality research available to readers around the world. We publish monographs and textbooks in all areas, and offer the academic excellence of a traditional press, with the speed, convenience and accessibility of digital publishing. All our books are available to read for free online. Coverage dates:

2007-present.

Provides abstracts to the archives of America's oldest political, cultural and religious magazines. These journals represent the spectrum of opinion from progressive to conservative, Catholic, Jewish, Latin American, environmental as well as international coverage. Coverage dates:

1850 - Current.

Features reference content and commentary by renowned scholars in areas such as global Islamic history, concepts, people, practices, politics, and culture. It includes over 5,000 A-Z reference entries, chapters from scholarly and introductory works, Qur'anic materials, primary sources, images, maps, and timelines. Coverage dates:

570 CE - Current.

Contains subject modules for Philosophy, Religion, Economics and Finance, and Political Science - and offers over 1200 complete and fully searchable books, with 200 titles added each year. TCU has purchased access to the full text of the Philosophy and Religion modules ONLY. For the other modules, users can view book and chapter abstracts.

Limited to 5 users at once.

Provides research reports, analyst reports, and articles for international company, industry, marketing, consumer, country, and economic information. Coverage dates:

Current.

Search all Proquest databases: historical newspapers, other primary sources, dissertations, current periodicals, etc. from a single page. Documents can be limited to desired source(s) from the results list. Coverage dates:

15th century - present.

Contains Statistical data from government and international organizations. Includes statistics for popular topics such as human trafficking, identity theft, housing prices, and more. Coverage dates:

1973 - Current.

SAGE Research Methods is a research methods tool created to help researchers, faculty and students with their research projects. SAGE Research Methods links over 175,000 pages of SAGE's renowned book, journal and reference content with truly advanced search and discovery tools. Researchers can explore methods concepts to help them design research projects, understand particular methods or identify a new method, conduct their research, and write up their findings. Since SAGE Research Methods focuses on methodology rather than disciplines, it can be used across the social sciences, health sciences, and more. Coverage dates:

1970 - Current.

Sage Research Methods Cases is a collection of case studies of real social research that faculty can use in their teaching. Cases are original, specially commissioned, and designed to help students understand often abstract methodological concepts by introducing them to case studies of real research projects.
SAGE Research Methods Datasets is a collection of teaching datasets and instructional guides that give students a chance to learn data analysis by practicing themselves. These datasets are indexed by method and data type. Through practicing analysis using real data from SAGE Research Methods Datasets, students can see how analytic decisions are made.
SAGE Research Methods Video contains more than 125 hours of video, including tutorials, case study videos, expert interviews, and more, covering the entire research methods and statistics curriculum. The videos can help to bring methods to life: instead of reading about how to conduct a focus group, students can watch one in action. Through these videos, 60% of which are exclusive to SAGE, students can find extra help and support to guide them through every step of their research project and succeed in their research methods course.
Slavery, Abolition and Social Justice contains both primary source documents and secondary sources for research and teaching; including an interactive map, scholarly essays, tutorials, a visual sources gallery, chronology and bibliography. Coverage dates:

1490-2007.

SpringerLink contains the full text of journals, eBooks, and conference proceedings published by Springer. Coverage dates:

1996 - Current.

Multidisciplinary statistics database containing 1.5 million statistics, facts and market data with coverage on more than 80,000 topics. Includes industry, company and consumer information, with about 50% of the data from U.S. sources. The remaining information is global, with rich data for Africa, Asia, Europe, and the Americas. Statistics can be exported in multiple formats for re-use or additional analysis. Coverage dates:

2008 - present.

Access nonpartisan, international news, intelligence reports, analysis, and more. Topics include economics and finance, energy, military, politics, terrorism/security, and more. Videos, maps, and articles available. Coverage dates:

Current.

Provides current and historical Economic data from the World Bank for over 207 Countries. Topics include: Economics, Environment, Finance, Social Indicators, and Trade. Coverage dates:

1960 - 2000.

Compiles seven decades of international news. Search by topic, decade, country, or by Facts and Statistics. Covers all major political, social, and economic events since November 1940. Coverage dates:

1940 - Current.
Return to top