Databases by Subject/Topic: Latin American Studies
Icons:
Available to current TCU students, faculty, and staff.
Available to TCU faculty, staff, and grad students only.
Available to Brite students, faculty, and staff only.
Available to Clark Society members.
Available to all patrons.
Best Bets for Latin American Studies
Cross-disciplinary, scholarly electronic journal collection containing the full text of back issues of journals in many different subject areas. Also includes thousands of eBooks. Especially strong in Arts and Sciences. Coverage dates:

Varies.

Contains scholarly articles written in Spanish for the following subjects: Agriculture, Biology, Economics, History, Literature, Philosophy, Psychology, Religion, Sociology, and more. Coverage dates:

Varies.

Peer-reviewed journal articles covering the history of the world (excluding the United States and Canada). Coverage dates:

1955 - Current.
Social Sciences Librarian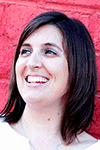 r.reid@tcu.edu
817.257.5337
office: Reference office (Map)

More databases for Latin American Studies
A massive multidisciplinary resource with an abundance of full text. Abstracts and indexes 10,000+ journals and includes the full text of 6,500+ journals. 9000+ of the journals are peer-reviewed. Coverage dates:

Varies.

Contains more recent local, state, national, and international newspaper articles. Coverage dates:

Early 20th century - Current.

Includes more than 4300 ebook titles, and adds about 300 titles to the collection each year. Subject strengths include history, economics, politics and women's studies. Coverage dates:

Varies.

Secondary sources, including peer-reviewed journal articles, covering American history. Coverage dates:

1955 - Current.

Covers topics in Anthropology, Archaeology, Ethnography, and other topics related to Anthropology. Coverage dates:

19th century - Current.

Archive of articles and news published by the American Anthropological Association. Coverage dates:

Varies.

Provides biographical information, critical sources for further research and bibliographical details on over 120,000 modern U.S. and international authors. Coverage dates:

1900 - Current.

Provides more than 11,000 critical essays on contemporary authors, with biographical information, principal works, and critical sources for further research. Coverage dates:

1997 - Current.

The essays of the Dictionary of Literary Biography outline the lives and careers of nearly 10,000 authors from all eras and genres and summarize the critical response to their work.
One of the most popular ways of teaching World History is through the story of Global Commodities and the way in which these transformed the world. This project focuses on fifteen significant commodities whose stories are often intertwined. Coverage dates:

18th-20th Century.

An annotated bibliography of works on Latin America covering various topics in the humanities and social sciences, Handbook of Latin American studies have academic scholars choose choose over 5,000 works to be included in the bibliography. Coverage dates:

1936 - Current.

Hispanic American Periodicals Index (HAPI) contains more than 500 key Latin American journal articles with information about Central and South America, Mexico, the Caribbean basin, the United States-Mexico border region, and Hispanics in the United States dating back to 1970. It contains complete bibliographic citations and limited full text. Coverage dates:

1970 - Current.

This digital collection includes books and primary source documents from a variety of sources, including Google, the Internet Archive, and libraries around the world. Coverage dates:

Varies.

The single largest compilation of Spanish-language newspapers printed in the U.S. during the 19th and 20th centuries. Including many newspapers published bilingually in Spanish and English. As part of the America's Historical Newspapers, Hispanic American Newspapers, 1808-1980 can be cross-searched with other historical collections. Coverage dates:

1808 - 1980.

Humanities Full Text includes many important academic journals in the humanities with the full text of articles from over 300 periodicals dating back to 1995, and indexing for almost 700 journals, 470 of them peer-reviewed, dating back to 1984. The database also includes original works of fiction, drama, and poetry. Coverage dates:

1984 - present.

Indexes and abstracts over 2000 titles in the humanities from articles, essays and reviews, as well as original creative works including poems, fiction, photographs, paintings and illustrations. Coverage dates:

1925 - Current.

Includes information on literary figures from all time periods, covering more than 111,250 novelists, poets, essayists, and journalists. Some of the types of information included are criticism, biographies, bibliographies, work overviews, Web sites, periodical articles, full-text author's works, and reading lists. Users can search by author and work. Coverage dates:

Varies.

MLA International Bibliography is a bibliography of journal articles, books and dissertations produced by the Modern Language Association. This electronic version of the Bibliography dates back to 1926 and contains over 1.5 million citations from more than 4,400 journals and series and 1,000 book publishers. Coverage dates:

1926 - Current.

Oxford Bibliographies offers exclusive, authoritative research guides. Combining the best features of an annotated bibliography and a high-level encyclopedia, this cutting-edge resource guides researchers to the best available scholarship across a wide variety of subjects. Coverage dates:

Varies.

Search all Gale British and American primary source documents from a single site. Includes newspaper and magazine archives, as well as pamphlets, letters, books, etc. Use the "Searching Databases" dropdown to focus on specific collections. Coverage dates:

1500-2012.

Provides full-text to over 300 high quality humanities, arts, and social sciences journals from 60 scholarly publishers. Every journal is peer-reviewed. Coverage dates:

Varies.

Search all Proquest databases: historical newspapers, other primary sources, dissertations, current periodicals, etc. from a single page. Documents can be limited to desired source(s) from the results list. Coverage dates:

15th century - present.

Primary source documents relevant to the history of the Americas, including Central, North, and South America. Coverage dates:

1500-1926.

A multidisciplinary index to the journal literature of social sciences; full bibliographic and cited reference data. Disciplines include: communication, education, geography, history of social sciences, law, political science, public health, social issues, sociology. Coverage dates:

1956 - Current.

Contains all the records cataloged by OCLC member libraries. Millions of bibliographic records in 400 languages and different formats such as books, computer programs, films and slides, journals and magazines, articles, chapters and papers, manuscripts, maps, musical scores, newspapers, sound recordings and videotapes are included. Coverage dates:

Before 1000 BC - Current.
Return to top