Databases by Subject/Topic: Ranch Management
Icons:
Available to current TCU students, faculty, and staff.
Available to TCU faculty, staff, and grad students only.
Available to Brite students, faculty, and staff only.
Available to Clark Society members.
Available to all patrons.
Best Bets for Ranch Management
Provides economic analysis and market projections concerning the livestock industry. Anyone may access the web site. Contact your librarian or Ranch Management faculty for the 'Members Only' username and password. Coverage dates:

Current.

Provides in-depth Domestic and Global Industry analysis. Also includes Risk Ratings reports and US Business Environment Profiles. iExpert Summaries provide brief overviews of industries and are designed for job interviews. Coverage dates:

Current.
Business Librarian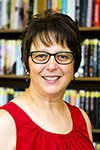 d.boerner@tcu.edu
817.257.5336
chat:
https://libraryh3lp.com/chat/tcubusiness@chat.libraryh3lp.com
More databases for Ranch Management
A massive multidisciplinary resource with an abundance of full text. Abstracts and indexes 10,000+ journals and includes the full text of 6,500+ journals. 9000+ of the journals are peer-reviewed. Coverage dates:

Varies.

Serves as the catalog and index to the collections of the National Agricultural Library, as well as other agricultural information. Disciplines covered include food and human nutrition, agricultural engineering and technology, earth and environmental sciences and more. Coverage dates:

1970-Current.

BioOne is a searchable full text collection of over 150 high-impact bioscience research journals. Coverage dates:

1995 - Current.

BIOSIS Citation Index searches thousands of journal titles in biology and the life sciences, and contains citation data for each item. It also searches conference proceedings, books, and book chapters. Coverage dates:

1926 - Current.

Full-text articles and abstracts for Business topics. Company profiles, industry analysis, market research reports, country reports, and SWOT analysis are also available. Includes journals, magazines, trade publications, analyst reports, statistics, and more. Contains Harvard Business Review. Coverage dates:

1886 - Current.

Data-Planet Statistical Datasets provides easy access to the largest repository of standardized and structured statistical data. The Data-Planet repository contains more than 25 billion data points from more than 70 source organizations. Coverage dates:

Current.

Encyclopedia of Life Sciences (ELS) consists of thousands of peer-reviewed articles in the life sciences. Updated monthly, ELS covers all major topic areas in the life sciences.

Limited to 3 users at once.

Full-text database focusing on agriculture, ecosystem ecology, energy and related fields. More than 1,200 full-text journals, with indexing for an addition 800+ journals. Includes author profiles. Coverage dates:

Varies.

This resource provides contextual information on hundreds of today's most significant science topics. By integrating authoritative, curriculum-aligned reference content with headlines and videos, it draws students into the subject matter, showing how scientific disciplines relate to real-world issues, from weather patterns to obesity. Coverage dates:

Current.

Contains these U.S. Government documents: Regulatory information (such as, Federal Register, Laws, etc.), Legislation (such as Congressional Records, Congressional Bills, etc.), Economic Indicators, Court Opinions, Constitutional analysis, and more. Coverage dates:

1994 - Current.

Encyclopedia of Texas history, geography, and culture published by the Texas State Historical Association and University of Texas at Austin. Coverage dates:

1999.

Cross-disciplinary, scholarly electronic journal collection containing the full text of back issues of journals in many different subject areas. Also includes thousands of eBooks. Especially strong in Arts and Sciences. Coverage dates:

Varies.

MEDLINE Complete provides authoritative medical information on medicine, nursing, dentistry, veterinary medicine, the health care system, pre-clinical sciences, and much more. MEDLINE Complete searches citations from over 5,600 current biomedical journals and full text for over 2,000 journals indexed in MEDLINE. Of those, more than 1,980 have cover-to-cover indexing in MEDLINE. Coverage dates:

1865 to present.

Provides news articles for financial, medical, and legal information. Transcripts and wire services are also available. Other special features include: Company Profiles, SEC filings, Biographies, Country Information, Federal and State Cases, Patents, Broadcast Transcripts, and more. Replaces LexisNexis Academic. Saving documents and searches, and annotating documents are a few of the additional features after registering for a personal account.
Provides access to the full text of articles from approximately 3,400 publications, many of them peer-reviewed. Core subjects include art, education, humanities, law, social sciences and technology. Some graphical content, podcasts, foreign language article translations and article read-alouds. Coverage dates:

1994 - Current.

Access full text and abstracts of journals in a wide range of subject areas including business, humanities, social sciences, and science, technology, and medicine. Coverage dates:

1999 - Current.

Science & Technology Collection searches hundreds of journals in the science and technology fields, and includes full text for many journals. Subjects include astrophysics, biology, chemistry, computer technology, geology, physics, archaeology and materials science. Coverage dates:

1900 - Current.

Science Citation Index, a part of Web of Science, searches the journal literature of the sciences. Science Citation Index has powerful citation tools such as listing which other articles have cited a given article. Coverage dates:

1945 - Current.

ScienceDirect provides access to hundreds of full-text journals published by Elsevier in a wide range of subject areas including science, engineering, technology, medicine and business. Coverage dates:

1995 - Current.

SpringerLink contains the full text of journals, eBooks, and conference proceedings published by Springer. Coverage dates:

1996 - Current.

Reference source for Texas history and culture, including biographical information. Coverage dates:

Current.

Web of Science searches thousands of journals in the sciences, social sciences, and arts and humanities. A unique feature of Web of Science is the ability to see which articles have cited a given article. Web of Science offers the ability to search many databases simultaneously, including Science Citation Index, Social Sciences Citation Index, Arts & Humanities Citation Index, and several others. Coverage dates:

1945 - Current.

Wiley Online Library is a multi-disciplinary database that provides access to millions of articles from thousands of journals, thousands of books, and hundreds of multi-volume reference works. Coverage dates:

Varies.

Provides current and historical Economic data from the World Bank for over 207 Countries. Topics include: Economics, Environment, Finance, Social Indicators, and Trade. Coverage dates:

1960 - 2000.
Return to top