Databases by Subject/Topic: Religion & Philosophy
Icons:
Available to current TCU students, faculty, and staff.
Available to TCU faculty, staff, and grad students only.
Available to Brite students, faculty, and staff only.
Available to Clark Society members.
Available to all patrons.
Best Bets for Religion & Philosophy
Combines an index to journal articles, book reviews, and collections of essays in all fields of religion with ATLA's online collection of major religion and theology journals. This is the most comprehensive source of information about periodical articles, essays in books, and book reviews, in the field of religious studies. What was previously called the "Catholic Periodical and Literature Index" has been merged into the ATLA Religion Database. Coverage dates:

1949 - Current.

The Philosopher's Index provides indexing and abstracts from journals and e-Journals, books, e-Books, dictionaries and encyclopedias, contributions to anthologies, and book reviews.

Limited to 4 users at once.

Coverage dates:

1940 - Current.
Religion and Philosophy Librarian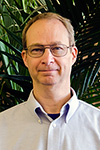 c.bellinger@tcu.edu
817.257.7668
More databases for Religion & Philosophy
Reference source for African American Studies.

Limited to 3 users at once.

Coverage dates:

1619 - Current.

Digitized images of the pages of American magazines and journals documenting the life of America's people from the Colonial Era through the Civil War and Reconstruction. Coverage dates:

1691 - 1877.

Updated annually, this international bibliography of books, periodical articles, and dissertations covering classical antiquity indexes publications about the history, language, literature, and civilization of ancient Greece and Rome. Many entries contain short abstracts. Coverage dates:

1969 - 2017.

Presents the latest research on all the main aspects of the Hindu traditions. Includes all essays and research from the printed edition. Coverage dates:

Ancient to modern times.

The Christian Periodical Index indexes over 100 selected publications representative of the major doctrinal positions within evangelical Christianity. Subjects include theology, science, literature, medicine, music, philosophy, history, sociology, nursing, and education.

Limited to 4 users at once.

Coverage dates:

1956 - Current.

Christian-Muslim Relations, a Bibliographical History Online is a general online history of relations between the faiths. It covers the period from 600 to 1500, when encounters took place through the extended Mediterranean basin and are recorded in Syriac, Arabic, Greek, Latin and other languages. Christian Muslim Relations Online comprises introductory essays on the treatment of Christians in the Qur'an, Qur'an commentaries, biographies of the Prophet, Hadith and Sunni law, and of Muslims in canon law, and the main body of more than two hundred detailed entries on all the works recorded, whether surviving or lost. Coverage dates:

600-1500.

Christian-Muslim Relations, a Bibliographical History Online, is a general history of relations between the two faiths as this is represented in works written by Christians and Muslims about the other and against the other. It covers all parts of the world in the period 1500-1914. Christian-Muslim Relations comprises thousands of comprehensive entries on individual works and their authors, together with introductory essays to the periods and areas covered, making it the fullest available source in this field. Coverage dates:

1500-1914.

Contains full-text, fully searchable database with hundreds of titles written during the 16th and 17th centuries during th Catholic Reformation. Coverage dates:

16th - 17th centuries.

Search this European database for citations from history of theology; history of religions; Old Testament; New Testament; fundamental theology; dogmatic theology; sacramental theology and liturgy; ascetical and mystical theology; moral theology; and canon law. Coverage dates:

1998 - Current.

Provides an exhaustive and organized overview of Jewish life and knowledge.

Limited to 1 user at a time.

The Encyclopedia of Ancient Greek Language and Linguistics brings together the latest research from across a range of disciplines which contribute to our knowledge of Ancient Greek. It is an indispensable research tool for scholars and students of Greek, of linguistics, and of other Indo-European languages, as well as of Biblical literature.
The Encyclopedia of Hebrew Language and Linguistics Online offers a systematic and comprehensive treatment of all aspects of the history and study of the Hebrew language from its earliest attested form to the present day. It is the authoritative reference work for students and researchers in the fields of Hebrew linguistics, general linguistics, Biblical studies, Hebrew and Jewish literature, and related fields. Coverage dates:

Ancient times to present day.

The Encyclopaedia of Islam (Second Edition) Online sets out the present state of our knowledge of the Islamic World. It is a unique and invaluable reference tool, an essential key to understanding the world of Islam, and the authoritative source not only for the religion, but also for the believers and the countries in which they live. Coverage dates:

600-present.

The Encyclopedia of Jews in the Islamic World Online (EJIW) is the first cohesive and discrete reference work which covers the Jews of Muslim lands particularly in the late medieval, early modern and modern periods. The Encyclopedia of Jews in the Islamic World Online is updated with newly commissioned articles, illustrations, multimedia, and primary source material. Coverage dates:

600 - present.

Full text access to the Encyclopedia of Religion, 2nd edition, which is 17 volumes in its paper form.
This collection comprises thousands of fully searchable images (alongside transcriptions) of monographs, pamphlets, periodicals and broadsides addressing 19th and early 20th century political, social and gender issues, religion, race, education, employment, marriage, sexuality, home and family life, health, and pastimes. The collection is especially rich in conduct of life and domestic management literature. Coverage dates:

1800-1920.

An international bibliography of publications in European languages on all aspects of Islam and the Muslim world. It covers their history, beliefs, societies, cultures, languages and literature. The file contains indexing for over 3,400 titles with coverage dating back to 1906. Coverage dates:

1906 to present.

An immense visual archive of medieval art, describing and presenting iconographic subjects and images from early apostolic times to the early modern era. Coverage dates:

Early apostolic times to approximately 1400 AD.

This European database contains bibliographical references to articles published in hundreds of theological journals, and also Festschriften and conference publications. Coverage dates:

1989 - Current.

Index to Jewish Periodicals indexes contemporary Jewish history, activity and thought and Middle Eastern affairs from more than 160 journals. Coverage dates:

1988 - Current.

TCU subscribes to two Iter databases. Iter Bibliography is a bibliography comprised of secondary source material pertaining to the Middle Ages and Renaissance (400-1700). Iter Italicum is the most comprehensive finding list of previously uncatalogued or incompletely catalogued Renaissance humanistic manuscripts found in libraries and collections all over the world. Coverage dates:

400 - 1700.

Cross-disciplinary, scholarly electronic journal collection containing the full text of back issues of journals in many different subject areas. Also includes thousands of eBooks. Especially strong in Arts and Sciences. Coverage dates:

Varies.

The digital Loeb Classical Library offers online editions of every book in the Loeb Classical Library in print. Greek and Latin texts are offered alongside English translations. Coverage dates:

Classical.

New Testament Abstracts Online contains indexing and abstracting for students of the New Testament and its historical milieu with information about articles, book reviews, books, and software programs. Coverage dates:

1985 - Current.

Old Testament Abstracts contains indexing and abstracting for journals, monographs, multi-author works and software related to Old Testament studies. Subjects include: antiquities, archaeology, biblical theology, and philology. Coverage dates:

1978 - Current.

A Social Enterprise run by scholars who are committed to making high-quality research available to readers around the world. We publish monographs and textbooks in all areas, and offer the academic excellence of a traditional press, with the speed, convenience and accessibility of digital publishing. All our books are available to read for free online. Coverage dates:

2007-present.

Brite Student/Faculty/Staff only. A large collection of Bible versions and related reference materials. This database is only licensed for use by Brite Divinity School faculty and students.
Offers exclusive, authoritative research guides. Combining the best features of an annotated bibliography and a high-level encyclopedia, this cutting-edge resource guides researchers to the best available scholarship across a wide variety of subjects. Coverage dates:

Varies.

Features reference content and commentary by renowned scholars in areas such as global Islamic history, concepts, people, practices, politics, and culture. It includes over 5,000 A-Z reference entries, chapters from scholarly and introductory works, Qur'anic materials, primary sources, images, maps, and timelines. Coverage dates:

570 CE - Current.

Brings together 100+ renowned dictionaries and reference works. Cross-searchable access to comprehensive coverage 20+ subject areas. Note: The TCU Library has purchased access to the Core Collection, the Premium Collection, and the Literature Collection.

Limited to 5 users at once.

Contains subject modules for Philosophy, Religion, Economics and Finance, and Political Science - and offers over 1200 complete and fully searchable books, with 200 titles added each year. TCU has purchased access to the full text of the Philosophy and Religion modules ONLY. For the other modules, users can view book and chapter abstracts.

Limited to 5 users at once.

Past Masters is a collection of full text electronic editions in philosophy. The series also includes significant collections in political thought, religious studies, sociology, the history of science, economics, and classics. Coverage dates:

Medieval - Current.

A comprehensive index of philosophy books and articles. PhilPapers offers unique features such as real-time indexing of pre-prints, fine-grained classification by topic, email alerts, reading lists, advanced search functionality, and discussion forums. Coverage dates:

18th century to Current.

Provides full-text to over 300 high quality humanities, arts, and social sciences journals from 60 scholarly publishers. Every journal is peer-reviewed. Coverage dates:

Varies.

Search all Proquest databases: historical newspapers, other primary sources, dissertations, current periodicals, etc. from a single page. Documents can be limited to desired source(s) from the results list. Coverage dates:

15th century - present.

Electronic version of an essential print reference, provides indexing for millions of articles in over 500 leading magazines. Includes peer-reviewed and consumer publications. Key finding tool for many 20th century publications where indexing did not begin until the 1980s. Coverage dates:

1890-1982.

Religion & Philosophy Collection provides full text and abstracting for nearly 300 journals; 250 of which are peer-reviewed. Subjects include world religions, major denominations, biblical studies, religious history, epistemology, political philosophy, philosophy of language, moral philosophy and the history of philosophy. Coverage dates:

1975 - Current.

Religious and Theological Abstracts provides abstracts of articles appearing in periodical literature in the fields of religion and theology. Coverage includes a wide range of journals including Christian, Jewish, and other world religions, with English abstracts of foreign language publications. Coverage dates:

1958 - Current.

Slavery, Abolition and Social Justice contains both primary source documents and secondary sources for research and teaching; including an interactive map, scholarly essays, tutorials, a visual sources gallery, chronology and bibliography. Coverage dates:

1490-2007.

A cross-searchable platform with all available information regarding the textual history, textual character, translation techniques, manuscripts, and the importance of each textual witness for each book of the Hebrew Bible, including its deutero-canonical scriptures. Coverage dates:

Ancient.

Thesaurus Linguae Graecae is a full text collection of Greek texts and translations that can be searched and read online. Most texts written in Greek from Homer to the fall of Byzantium in AD 1453 are available. Coverage dates:

Varies.

Shares the voices of more than 50 theologians and pairs the original materials with complementary resources, including meaningful interfaith writings and scholarly analysis of archival texts. Coverage dates:

Early 1900s - early 2000s.

Includes the most important works and primary sources that document the evolution of Judaism. Coverage dates:

1890s - 2010s.
Return to top