Databases by Subject/Topic: Sociology
Icons:
Available to current TCU students, faculty, and staff.
Available to TCU faculty, staff, and grad students only.
Available to Brite students, faculty, and staff only.
Available to Clark Society members.
Available to all patrons.
Best Bets for Sociology
Peer-reviewed journal articles for topics in anthropology, criminal justice, social work, and sociology. Coverage dates:

1895 - Current.

Provides indexing and abstracts dealing with all aspects of the social work field: theory and practice, areas of service and social issues and problems. Subjects include therapy, education, human services, addictions, child and family welfare, mental health, civil and legal rights, and more.

Limited to 4 users at once.

Coverage dates:

1968 - Current.

Focused on the interdisciplinary aspects of the worldwide behavioral and social science research and literature, PsycINFO contains citations and summaries of scholarly journal articles, book chapters, books, technical reports and dissertations, from international sources in psychology and related disciplines. Coverage dates:

1887 - Current.
Social Sciences Librarian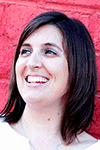 r.reid@tcu.edu
817.257.5337
office: Reference office
More databases for Sociology
Contains abstracts that cover topics in social gerontology such as the psychology of aging, biology of aging, politics of aging, elder abuse, society and the elderly, aging and the economy, and other areas of key relevance to the discipline. Coverage dates:

1990 - Current.

A massive multidisciplinary resource with an abundance of full text. Abstracts and indexes 10,000+ journals and includes the full text of 6,500+ journals. 9000+ of the journals are peer-reviewed. Coverage dates:

Varies.

Reference source for African American Studies.

Limited to 3 users at once.

Coverage dates:

1619 - Current.

Premier resource for social gerontology research; focuses exclusively on issues of aging and the population of people aged 50+ years. Provides bibliographic coverage in psychological, health-related, social, and economic contexts in national and global perspectives. Coverage dates:

1918 - present.

Primary source document collection about Native American history. Coverage dates:

1492-present.

Indexes articles and book chapters on East, Southeast, and South Asia published worldwide from 1971 to the present. Primarily English language material, with other western languages included. Coverage dates:

1971 - Current.

Index of books and articles published about Native Americans. Coverage dates:

16th century - Current.

Collection of primary and secondary sources that record and illuminate the Black experience, from ancient Africa through modern times. Includes dissertations and video of history makers. Coverage dates:

1600- present.

Interactive multi-disciplinary resource with text articles and biographies of leading pop music artists including the entire 33 1/3 book series and the Bloomsbury Encyclopedia of Popular Music. Also contains a dynamic timeline, world map and other visual tools charting the history of popular music with relevant article links. Coverage dates:

1900 - present.

Contains census data from the 2010 Decennial Census of the United States Coverage dates:

2010.

Contains primary source materials from newspapers, government documents, broadsides, and ephemera. Coverage dates:

1840 - 1877.

Focuses on the critical issues and events that influence women's lives in more than 190 countries. Use it to search for women's concerns such as domestic violence, employment and education, family, reproductive health and human rights. Coverage dates:

1992 - Current.

In-depth analysis about current and controversial issues, including viewpoints from different sides of each issue.
The home of the U.S. Government's open data.
Data-Planet offers access to over 3,800 indicators model-based indicators in 13 enormous datasets from Easy Analytic Software Inc. (EASI). Using input data from the Census Bureau, Bureau of Labor Statistics, and Mediamark, Data-Planet offer your users access to demographic characteristics, consumer spending, and behavior patterns for a wide range of geographic areas—State, counties, census tracts, and block groups. Coverage dates:

2012 to Current.

Data-Planet Statistical Datasets provides easy access to the largest repository of standardized and structured statistical data. The Data-Planet repository contains more than 25 billion data points from more than 70 source organizations. Coverage dates:

Current.

Primary source documents that cover topics in gender studies and includes topics such as the family, education, and consumer culture. Coverage dates:

1450 - 1910.

Comprehensive and international set of resources to enrich study of disability in a wide range of disciplines from media studies to philosophy.
Provided by the U.S. Department of Education. Contains articles and reports regarding all aspects of education. Coverage dates:

1966 - Current.

Ethnic NewsWatch contains full-text newspapers, magazines, journals, and newsletters of the ethnic, minority, and native press. Designed to provide the other side of the story, ENW titles offer additional viewpoints from those proffered by the mainstream press. Coverage dates:

1959 to Current.

This collection comprises thousands of fully searchable images (alongside transcriptions) of monographs, pamphlets, periodicals and broadsides addressing 19th and early 20th century political, social and gender issues, religion, race, education, employment, marriage, sexuality, home and family life, health, and pastimes. The collection is especially rich in conduct of life and domestic management literature. Coverage dates:

1800-1920.

Family & Society Studies Worldwide, (FSWW) provides coverage of research, policy, and practice literature in the fields of Family Science, Human Ecology, Human Development, and Social Welfare. FSSW covers popular issues as well as meeting the requirements of professionals in all fields of social work, social science and family practice. Source documents include professional journals, conference papers, books, book chapters, government reports, discussion and working papers, statistical documents, theses & dissertations and other sources. FSSW provides access to more than 1.3 million records. Coverage dates:

1970 to present.

Includes bibliographic records covering essential areas related to family studies, including marriage, divorce, family therapy, and other areas of key relevance to the discipline. An excellent source for researchers interested in learning more about the many facets of this discipline. Coverage dates:

1979 to Current.

FoD is a growing repository of on-demand video for multiple subject disciplines. Content is from sources such as Films for the Humanities and Sciences, PBS, History Channel, National Geographic, TED and television networks such as BBC and CBC. Embedding or linking to videos is possible and transcripts are available.
Food Studies Online brings together 80,000 pages of primary archival materials, images, and secondary works, plus 200 hours of documentaries and series. It includes works about how food shapes and defines people's lives through the eyes of philosophers, historians, scientists, sociologists, artists, anthropologists, activists, physicists, psychologists, chefs, artists, and others. Topics include the evolution of utensils, hunger, menu design, food policy, ethics, urban food production, eating disorders, religious diets, food waste, and more. Coverage dates:

1900 - present.

GenderWatch contains full text publications that focus on the historical and current perspectives on the evolution of gender roles. The database contains academic literature as well as gray and popular literature. GenderWatch supports gay, lesbian, bisexual, and transgender (GLBT) studies, family studies, gender studies, and women's studies.

Limited to 1 user at a time.

Coverage dates:

1970 - Current.

One of the most popular ways of teaching World History is through the story of Global Commodities and the way in which these transformed the world. This project focuses on fifteen significant commodities whose stories are often intertwined. Coverage dates:

18th-20th Century.

This digital collection includes books and primary source documents from a variety of sources, including Google, the Internet Archive, and libraries around the world. Coverage dates:

Varies.

Statistical data representing United States history. Coverage dates:

1790 - 2000.

An online cross-cultural and ethnographic database that contains descriptive information on all aspects of cultural and social life. The annually-growing eHRAF database is unique in that the information is organized by cultures and ethnic groups and every document is subject-indexed at the paragraph level, facilitating precise retrieval within documents. Coverage dates:

Historical to present.

Collection that include 75,000 pages of text and 150 hours of video that give voice to the countless victims of human rights crimes in the 20th and early 21st centuries. Coverage dates:

20th and 21st century.

A digital collection of alternative press newspapers, magazines and journals. Coverage dates:

1951 - present.

The second edition of the International Encyclopedia of the Social and Behavioral Sciences, first published in 2001, offers a source of social and behavioral sciences reference material that is broader and deeper than any other. It comprises over 3,900 articles, commissioned by 71 Section Editors, and includes 90,000 bibliographic references as well as comprehensive name and subject indexes.
Data archive from an international consortium of academic institutions and research organizations. Coverage dates:

1790 to Current.

Find statistics from poll questions that have been asked in the US since 1935. All of the major polling organizations in the US are included. Coverage dates:

1935 - Current.

Cross-disciplinary, scholarly electronic journal collection containing the full text of back issues of journals in many different subject areas. Also includes thousands of eBooks. Especially strong in Arts and Sciences. Coverage dates:

Varies.

Cover-to-cover full color scans of periodicals that chronicle the evolution of myriad aspects of LGBT history and culture. Coverage dates:

1957 - 2015.

Access news videos about historical and current events on a variety of topics. Coverage dates:

1950 - Current.

A Social Enterprise run by scholars who are committed to making high-quality research available to readers around the world. We publish monographs and textbooks in all areas, and offer the academic excellence of a traditional press, with the speed, convenience and accessibility of digital publishing. All our books are available to read for free online. Coverage dates:

2007-present.

Features reference content and commentary by renowned scholars in areas such as global Islamic history, concepts, people, practices, politics, and culture. It includes over 5,000 A-Z reference entries, chapters from scholarly and introductory works, Qur'anic materials, primary sources, images, maps, and timelines. Coverage dates:

570 CE - Current.

Brings together 100+ renowned dictionaries and reference works. Cross-searchable access to comprehensive coverage 20+ subject areas. Note: The TCU Library has purchased access to the Core Collection, the Premium Collection, and the Literature Collection.

Limited to 5 users at once.

Full text of 700K questions and responses from 18k+ public opinion surveys and 1700+ polling organizations. Polls for the U.S and more than 100 other countries. Data on all the pressing social issues of the day. Coverage dates:

1986 - present.

Provides full-text to over 300 high quality humanities, arts, and social sciences journals from 60 scholarly publishers. Every journal is peer-reviewed. Coverage dates:

Varies.

Search all Proquest databases: historical newspapers, other primary sources, dissertations, current periodicals, etc. from a single page. Documents can be limited to desired source(s) from the results list. Coverage dates:

15th century - present.

Contains Statistical data from government and international organizations. Includes statistics for popular topics such as human trafficking, identity theft, housing prices, and more. Coverage dates:

1973 - Current.

This multimedia resource archives psychological experiments of the 20th and 21st centuries with 5 hours of audio and video recordings of the original experiments (when existent) with 45,000 pages of primary-source documents Coverage dates:

20th and 21st century.

Index of books and articles relevant to topics in race relations including ethnic studies, discrimination, and immigration. Coverage dates:

1975 to Current.

Access full text and abstracts of journals in a wide range of subject areas including business, humanities, social sciences, and science, technology, and medicine. Coverage dates:

1999 - Current.

SAGE Research Methods is a research methods tool created to help researchers, faculty and students with their research projects. SAGE Research Methods links over 175,000 pages of SAGE's renowned book, journal and reference content with truly advanced search and discovery tools. Researchers can explore methods concepts to help them design research projects, understand particular methods or identify a new method, conduct their research, and write up their findings. Since SAGE Research Methods focuses on methodology rather than disciplines, it can be used across the social sciences, health sciences, and more. Coverage dates:

1970 - Current.

Sage Research Methods Cases is a collection of case studies of real social research that faculty can use in their teaching. Cases are original, specially commissioned, and designed to help students understand often abstract methodological concepts by introducing them to case studies of real research projects.
SAGE Research Methods Datasets is a collection of teaching datasets and instructional guides that give students a chance to learn data analysis by practicing themselves. These datasets are indexed by method and data type. Through practicing analysis using real data from SAGE Research Methods Datasets, students can see how analytic decisions are made.
SAGE Research Methods Video contains more than 125 hours of video, including tutorials, case study videos, expert interviews, and more, covering the entire research methods and statistics curriculum. The videos can help to bring methods to life: instead of reading about how to conduct a focus group, students can watch one in action. Through these videos, 60% of which are exclusive to SAGE, students can find extra help and support to guide them through every step of their research project and succeed in their research methods course.
ScienceDirect provides access to hundreds of full-text journals published by Elsevier in a wide range of subject areas including science, engineering, technology, medicine and business. Coverage dates:

1995 - Current.

A multidisciplinary index to the journal literature of social sciences; full bibliographic and cited reference data. Disciplines include: communication, education, geography, history of social sciences, law, political science, public health, social issues, sociology. Coverage dates:

1956 - Current.

Indexes international scholarly literature in sociology and includes companion file Social Services Abstracts. Coverage dates:

1952 - Current.

Multidisciplinary statistics database containing 1.5 million statistics, facts and market data with coverage on more than 80,000 topics. Includes industry, company and consumer information, with about 50% of the data from U.S. sources. The remaining information is global, with rich data for Africa, Asia, Europe, and the Americas. Statistics can be exported in multiple formats for re-use or additional analysis. Coverage dates:

2008 - present.

Tracks and forecasts number of weddings, spending, and consumer trends for the wedding industry. Coverage dates:

2008 to present.

First ever scholarly, primary source database focusing on adult comic books and graphic novels. Beginning with the first underground comix from the 1960s to the works of modern sequential artists, this collection will contain more than 75,000 pages of comics and graphic novels, along with 25,000 pages of interviews, criticism, and journal articles that document the continual growth and evolution of this art form. Coverage dates:

1960s to present.

Wiley Online Library is a multi-disciplinary database that provides access to millions of articles from thousands of journals, thousands of books, and hundreds of multi-volume reference works. Coverage dates:

Varies.

An archival research resource comprising the full backfiles of leading women's interest consumer magazines. Coverage dates:

1846 - 2005.
Return to top