Databases by Subject/Topic: Chemistry & Biochemistry
Icons:
Available to current TCU students, faculty, and staff.
Available to TCU faculty, staff, and grad students only.
Available to Brite students, faculty, and staff only.
Available to Clark Society members.
Available to all patrons.
Best Bets for Chemistry & Biochemistry
SciFinder is a comprehensive source of chemical and related scientific information, including the many different types of organic and inorganic substances. Other information includes patent and journal references, regulated chemicals, chemical reactions and chemical supplier information. Includes the ability to search by structure. Coverage dates:

1957 - Current.

Web of Science searches thousands of journals in the sciences, social sciences, and arts and humanities. A unique feature of Web of Science is the ability to see which articles have cited a given article. Web of Science offers the ability to search many databases simultaneously, including Science Citation Index, Social Sciences Citation Index, Arts & Humanities Citation Index, and several others. Coverage dates:

1945 - Current.

The Combined Chemical Dictionary provides access to chemical, physical, and structural data on 620,000 compounds.

Limited to 2 users at once.
Scholarly Communication Librarian and Science Research Liaison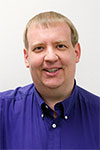 j.bond@tcu.edu
817.257.7107
office: 2105
More databases for Chemistry & Biochemistry
A massive multidisciplinary resource with an abundance of full text. Abstracts and indexes 10,000+ journals and includes the full text of 6,500+ journals. 9000+ of the journals are peer-reviewed. Coverage dates:

Varies.

Based on the McGraw Hill Encyclopedia of Science and Technology. It includes articles, definitions, images, biographies, and some multimedia. Coverage dates:

Current.

The ACS (American Chemical Society) Publications website provides online access to all ACS journals, dating back to 1879. It provides access to over 40 ACS journals. Coverage dates:

1879 - Current.

The database includes more than 153,000 theses and dissertations in total, including 70,000 new citations for theses and dissertations. The new citations include a link to access the full text, when available, via the Institutional Repository where the thesis or dissertation is housed. Coverage dates:

1902 to present.

CHEMnetBASE is an online collection of chemistry reference eBooks and databases, and includes the CRC Handbook of Chemistry and Physics, Combined Chemical Dictionary, Dictionary of Organic Compounds, Dictionary of Inorganic and Organometallic Compounds, and Properties of Organic Compounds.

Limited to 2 users at once.

ChemSpider is a free chemical structure database, providing access to millions of structures and their properties. It is provided by the Royal Society of Chemistry.
Search for conference presentations of leading edge research in the sciences and social science. Cross-disciplinary and focused on the most significant and credible professional and scholarly conferences. Sometimes referred to as grey literature. Coverage dates:

1990-present.

Current Chemical Reactions searches synthetic methods reported in over 100 of the world's leading organic chemistry journals. Each reaction provides complete reaction diagrams, critical conditions, bibliographic data, and author abstracts. Coverage dates:

1840 - Current.

Derwent Innovations Index searches millions of patents from all of the major patent authorities worldwide. Coverage dates:

1963 - Current.

The Dictionary of Commonly Cited Compounds contains the top 25,000 most commonly cited compounds in Chemical Abstracts (excluding polymers and biologicals) in a dictionary format.

Limited to 2 users at once.

Presenting more than 14,000 entries with accurate, up-to-date, and concise information on more than 54,000 compounds, the Dictionary of Drugs is a one-stop resource for the medicinal chemist.

Limited to 2 users at once.

The Dictionary of Food Compounds provides wide-ranging information on 69,000 compounds found in food, including additives, flavors, natural food constituents, contaminants, and nutraceuticals.

Limited to 2 users at once.

Two highly respected titles, the Dictionary of Inorganic Compounds and the Dictionary of Organometallic Compounds, have been brought together into this single, structure-searchable database of over 100,000 compounds.

Limited to 2 users at once.

The Dictionary of Marine Natural Products is a comprehensive resource for more than 50,000 known natural products isolated from marine organisms.

Limited to 2 users at once.

The Dictionary of Natural Products is a comprehensive structure database containing over 265,000 natural products. Continually reviewed to keep pace with the current literature, this database is the most comprehensive source of natural product information available.

Limited to 2 users at once.

Dictionary of Organic Compounds has built a world-wide reputation as an indispensable reference work over its 70 years of publication. This carefully curated database contains over 106,000 entries comprising more than 314,000 organic compounds.

Limited to 2 users at once.

This resource provides contextual information on hundreds of today's most significant science topics. By integrating authoritative, curriculum-aligned reference content with headlines and videos, it draws students into the subject matter, showing how scientific disciplines relate to real-world issues, from weather patterns to obesity. Coverage dates:

Current.

Handbook of Chemistry and Physics is a searchable database of the information contained in the print edition, including being able to search by molecular formula and physical properties.

Limited to 2 users at once.

Index Chemicus searches chemical compound information and critical supporting data for organic compounds. This database offers full graphical summaries, reaction diagrams, and complete citation information. Coverage dates:

1993 - Current.

MEDLINE is the premier medical database created the by U.S. National Library of Medicine. It searches millions of references from thousands of journals and other sources in biomedicine and health. It covers such areas as life sciences, behavioral sciences, chemical sciences, and bioengineering. Coverage dates:

1965 - Current.

MEDLINE Complete provides authoritative medical information on medicine, nursing, dentistry, veterinary medicine, the health care system, pre-clinical sciences, and much more. MEDLINE Complete searches citations from over 5,600 current biomedical journals and full text for over 2,000 journals indexed in MEDLINE. Of those, more than 1,980 have cover-to-cover indexing in MEDLINE. Coverage dates:

1865 to present.

Merck Index Online searches chemical information for thousands of substances and reactions. Merck Index focuses on chemicals, drugs, and biologicals. Coverage dates:

1890s - present.

Nature Journals contains unlimited access to all journals on the Nature platform, including its flagship journal Nature and the Scientific American magazine. Coverage dates:

1845-present.

Polymers: A Property Database contains information 1,000 polymers and 15,000 monomers, including trade names, properties, constituent monomers, commercial applications, manufacturing processes, and references.

Limited to 2 users at once.

Properties of Organic Compounds contains over 29,000 of the most commonly sought organic compounds, featuring physical data and spectral data.
Search all Proquest databases: historical newspapers, other primary sources, dissertations, current periodicals, etc. from a single page. Documents can be limited to desired source(s) from the results list. Coverage dates:

15th century - present.

Science & Technology Collection searches hundreds of journals in the science and technology fields, and includes full text for many journals. Subjects include astrophysics, biology, chemistry, computer technology, geology, physics, archaeology and materials science. Coverage dates:

1900 - Current.

ScienceDirect provides access to hundreds of full-text journals published by Elsevier in a wide range of subject areas including science, engineering, technology, medicine and business. Coverage dates:

1995 - Current.

Includes the Natural Science Collection and the Technology Collection and provides full-text titles from around the world, including scholarly journals, trade and industry journals, magazines, technical reports, conference proceedings, government publications, and more. Coverage dates:

1946 - Current.

A comprehensive abstract & citation database of peer-reviewed literature: scientific journals, books & conference proceedings. It can also be used by researchers to determine the impact of specific authors, articles/documents and journals. Coverage dates:

1823 to present.

SpringerLink contains the full text of journals, eBooks, and conference proceedings published by Springer. Coverage dates:

1996 - Current.

Wiley Online Library is a multi-disciplinary database that provides access to millions of articles from thousands of journals, thousands of books, and hundreds of multi-volume reference works. Coverage dates:

Varies.
Return to top