Databases by Subject/Topic: Countries
Icons:
Available to current TCU students, faculty, and staff.
Available to TCU faculty, staff, and grad students only.
Available to Brite students, faculty, and staff only.
Available to Clark Society members.
Available to all patrons.
Best Bets for Countries
Contains Country Business Guides and World Trade Resources. International Business and Trade Intelligence compiled into a single source. Covers exports, imports, trade, country facts, business culture, and more. Coverage dates:

Current.

Provides geopolitical intelligence on countries: demographics, economic overviews, investment overviews, social overviews, environmental overviews, and political overviews. Daily news coverage, maps, and macroeconomic forecasts available.
Provides Cultural, Communications, Travel, and Business information for over 170 Countries and Territories. Coverage dates:

Current.
Business Librarian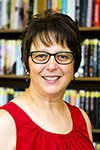 d.boerner@tcu.edu
817.257.5336
More databases for Countries
Full-text articles and abstracts for Business topics. Company profiles, industry analysis, market research reports, country reports, and SWOT analysis are also available. Includes journals, magazines, trade publications, analyst reports, statistics, and more. Contains Harvard Business Review. Coverage dates:

1886 - Current.

Provides political and economic information for countries. Includes maps, statistics, and directories to agencies. You can create tables of comparative country statistics.

Limited to 1 user at a time.

Coverage dates:

Current.

An online cross-cultural and ethnographic database that contains descriptive information on all aspects of cultural and social life. The annually-growing eHRAF database is unique in that the information is organized by cultures and ethnic groups and every document is subject-indexed at the paragraph level, facilitating precise retrieval within documents. Coverage dates:

Historical to present.

An international bibliography of publications in European languages on all aspects of Islam and the Muslim world. It covers their history, beliefs, societies, cultures, languages and literature. The file contains indexing for over 3,400 titles with coverage dating back to 1906. Coverage dates:

1906 to present.

Provides Company analysis, Industry analysis, Macroeconomic information, Financial information, and News for emerging markets in Africa, Asia, Australia, Europe, and the Middle East. Coverage dates:

Current.

Mango is an online language learning system. Native English speakers can learn foreign languages including French, Spanish, Arabic, Chinese (Mandarin), Pashto and Urdu. Mango also has 15 ESL language courses for non-native English speakers, including Spanish, French, Polish, Russian, Cantonese, and Mandarin. It also includes movies. Coverage dates:

Current.

MarketLine Advantage is an interactive platform that gives your students anytime access to a unique mix of company, industry, country and financial data for every major marketplace in the world.
Provides Company & Industry analyst reports. Includes information on Executives, Ownership, Company Financials, Equity Pricing, Filings, News links, and Competitors. Industry Reports may include the following geographies: North America, Asia Pacific, Europe, or Latin America. Coverage dates:

Varies.

Provides economic analysis of countries. Each report provides a comprehensive analysis of developments in the subject country, along with chapters covering key economic challenges being faced and recommendations for dealing with the challenges. Coverage dates:

1961 - Current.

Provides research reports, analyst reports, and articles for international company, industry, marketing, consumer, country, and economic information. Coverage dates:

Current.

Multidisciplinary statistics database containing 1.5 million statistics, facts and market data with coverage on more than 80,000 topics. Includes industry, company and consumer information, with about 50% of the data from U.S. sources. The remaining information is global, with rich data for Africa, Asia, Europe, and the Americas. Statistics can be exported in multiple formats for re-use or additional analysis. Coverage dates:

2008 - present.

Access nonpartisan, international news, intelligence reports, analysis, and more. Topics include economics and finance, energy, military, politics, terrorism/security, and more. Videos, maps, and articles available. Coverage dates:

Current.

Provides current and historical Economic data from the World Bank for over 207 Countries. Topics include: Economics, Environment, Finance, Social Indicators, and Trade. Coverage dates:

1960 - 2000.
Return to top