Databases by Subject/Topic: Management
Icons:
Available to current TCU students, faculty, and staff.
Available to TCU faculty, staff, and grad students only.
Available to Brite students, faculty, and staff only.
Available to Clark Society members.
Available to all patrons.
Best Bets for Management
Full-text articles and abstracts for Business topics. Company profiles, industry analysis, market research reports, country reports, and SWOT analysis are also available. Includes journals, magazines, trade publications, analyst reports, statistics, and more. Contains Harvard Business Review. Coverage dates:

1886 - Current.

Cross-disciplinary, scholarly electronic journal collection containing the full text of back issues of journals in many different subject areas. Also includes thousands of eBooks. Especially strong in Arts and Sciences. Coverage dates:

Varies.

ScienceDirect provides access to hundreds of full-text journals published by Elsevier in a wide range of subject areas including science, engineering, technology, medicine and business. Coverage dates:

1995 - Current.
Business Librarian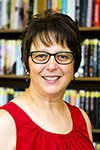 d.boerner@tcu.edu
817.257.5336
More databases for Management
Real time and historical data on commercial real estate listings in U.S. urban markets. Coverage dates:

90 days ago to today.

Major trade and industry news. It includes in-depth coverage of companies, products, executives, trends, and other topics for more than 3,140 publications, with over 2,930 in full-text. Coverage dates:

1916 to present.

High quality academic films from BroadwayHD, Milestone Films, and Sony Pictures Classics. More than 30 subcollections including Dance, Drama, History, Music, and Theatre. Coverage dates:

1900s to present.

Provides Best Practice benchmark reports for industries such as pharmaceuticals, biotech, medical devices, health care, and more. Reports cover topics such as operations, business practices, marketing, and more.

Limited to 1 user at a time.

Coverage dates:

Current.

Provides in-depth analysis of insurance companies including credit reports and M&A reports. Includes both public and private US, Canadian and Non US insurers. Can limit search based on geographic location. Coverage dates:

Current.

Full-text articles and abstracts for Business topics. Includes journals, magazines, trade publications, corporate profiles, statistical rankings, and more. Coverage dates:

1982 - Current.

Provides provides full text and abstracts for Business topics. Also includes Investment reports, Company Profiles, Industry news, and M&A news. Coverage dates:

1980 - Current.

Gathers 500 of the best-known textbooks and reference materials in business education with unrestricted access for an unlimited number of users. Coverage dates:

Current.

Ebooks covering specific areas of business, including supply and operations management, international business, social media, finance, accounting, public relations, and marketing strategy. Coverage dates:

Current.

Provides publishing information, statistics and acceptance rates for major journals in multiple disciplines. Replaces the Directories of Publishing Opportunities in Business, Computer Science, Education, Health/Nursing, Math/Science, and Psychology/Psychiatry. Check the Blacklist for predatory journals to avoid. Coverage dates:

Current.

This database analyzes millions of data points on venture capital, startups, patents, partnerships and news mentions to help you see tomorrow's opportunities, today. For remote access to this database, you will have to VPN into the TCU network. Coverage dates:

1990 to present.

Derwent Innovations Index searches millions of patents from all of the major patent authorities worldwide. Coverage dates:

1963 - Current.

Search for actual scanned copies (including ads) of the following publications: American Banker, Barron's, New York Times, Wall Street Journal, and Washington Post. Coverage dates:

2008 - Current.

Full text articles and abstracts for the following topics: Management, Marketing, Accounting, Finance, Information Systems, Supply Chain, Economics, Education, Health Care, and Sociology. Coverage dates:

1989 - 2010.

A Dow Jones product that provides Business News. Mostly newspaper articles, but also contains Conference Call transcripts, Company & Industry analysis, and Stock Quotes. Contains the Wall Street Journal.

Limited to 7 users at once.

Coverage dates:

Varies.

A listing of Government contracting opportunities over $25,000. Here you can search, monitor and retrieve opportunities solicited by the entire Federal contracting community.
Contains scholarly articles written in Spanish for the following subjects: Agriculture, Biology, Economics, History, Literature, Philosophy, Psychology, Religion, Sociology, and more. Coverage dates:

Varies.

Contains thousands of legal forms available with more forms being added daily. Official, State Specific, Federal, Business, Personal, Real Estate and General forms covering hundreds of legal subjects and issues. Warning: Public users should consult an attorney in your state for serious legal matters. Forms include forms drafted by attorneys for a particular legal matter, forms from public records and participating companies and attorneys. "Official" forms for many states are also included. Coverage dates:

Current.

Fully searchable PDF image-based government documents and legal research materials. Coverage from inception of both U.S. statutory materials and 2,300+ scholarly journals, all of the world's constitutions, all U.S. treaties, collections of classic treatises and presidential documents, and the full text of state and federal case law. Coverage dates:

Late 18th century to present.

A learning database that synthesizes applied multimedia content for the study of international business.
Powerful tools and expert guidance to help you find a great job. Includes interest assessments, tips for resume creation, career profiles, and job/internship listings. Coverage dates:

Current.

Interactive platform that contains practice tests for standardized and placement tests at every grade level. Also contains tutorials to help improve basic math, reading, writing, and computer skills for every age. Assessment tests and career placement help are also available. SAT, ACT, GMAT, GRE, LSAT, and MCAT are just some of the test preps available. Coverage dates:

Current.

Provides full text for legal information. Case studies, law journals, and analysis are available. Subjects include: criminal justice, international law, federal law, organized crime, medical, labor & human resource law, ethics, and the environment. Coverage dates:

1965 - Current.

Online full text for many of the top consumer legal reference books, plus thousands of forms from Texas and other states to assist the general public in legal matters of all kinds. Coverage dates:

2000 to Current.

Mango is an online language learning system. Native English speakers can learn foreign languages including French, Spanish, Arabic, Chinese (Mandarin), Pashto and Urdu. Mango also has 15 ESL language courses for non-native English speakers, including Spanish, French, Polish, Russian, Cantonese, and Mandarin. It also includes movies. Coverage dates:

Current.

Multidisciplinary resource including full text for more than 2,300 general publications. Also included are more than 870 full text reference books, more than 73,000 full-text primary source documents and an image collection of more than 1.6 million photos, maps and flags. Coverage dates:

1922-present.

Provides news articles for financial, medical, and legal information. Transcripts and wire services are also available. Other special features include: Company Profiles, SEC filings, Biographies, Country Information, Federal and State Cases, Patents, Broadcast Transcripts, and more. Replaces LexisNexis Academic. Saving documents and searches, and annotating documents are a few of the additional features after registering for a personal account.
OnePetro searches a broad range of technical literature related to the oil and gas exploration and production industry. OnePetro includes full text access to publications of several major professional organizations in the industry. Coverage dates:

1933 - Current.

Provides full text, citations, and summaries of articles from regional academic journals and newspapers within the United States. The Fort Worth Business Press is included. Coverage dates:

Varies.

Access full text and abstracts of journals in a wide range of subject areas including business, humanities, social sciences, and science, technology, and medicine. Coverage dates:

1999 - Current.

SAGE Research Methods is a research methods tool created to help researchers, faculty and students with their research projects. SAGE Research Methods links over 175,000 pages of SAGE's renowned book, journal and reference content with truly advanced search and discovery tools. Researchers can explore methods concepts to help them design research projects, understand particular methods or identify a new method, conduct their research, and write up their findings. Since SAGE Research Methods focuses on methodology rather than disciplines, it can be used across the social sciences, health sciences, and more. Coverage dates:

1970 - Current.

Sage Research Methods Cases is a collection of case studies of real social research that faculty can use in their teaching. Cases are original, specially commissioned, and designed to help students understand often abstract methodological concepts by introducing them to case studies of real research projects.
SAGE Research Methods Datasets is a collection of teaching datasets and instructional guides that give students a chance to learn data analysis by practicing themselves. These datasets are indexed by method and data type. Through practicing analysis using real data from SAGE Research Methods Datasets, students can see how analytic decisions are made.
SAGE Research Methods Video contains more than 125 hours of video, including tutorials, case study videos, expert interviews, and more, covering the entire research methods and statistics curriculum. The videos can help to bring methods to life: instead of reading about how to conduct a focus group, students can watch one in action. Through these videos, 60% of which are exclusive to SAGE, students can find extra help and support to guide them through every step of their research project and succeed in their research methods course.
Access articles, books, and videos for small business and entrepreneurial topics. Provides information on business basics, industry information by small business type, start-up kits and business plans, and more. Coverage dates:

1986-Current.

Multidisciplinary statistics database containing 1.5 million statistics, facts and market data with coverage on more than 80,000 topics. Includes industry, company and consumer information, with about 50% of the data from U.S. sources. The remaining information is global, with rich data for Africa, Asia, Europe, and the Americas. Statistics can be exported in multiple formats for re-use or additional analysis. Coverage dates:

2008 - present.

Access nonpartisan, international news, intelligence reports, analysis, and more. Topics include economics and finance, energy, military, politics, terrorism/security, and more. Videos, maps, and articles available. Coverage dates:

Current.

Provides access to the five most respected US national and regional newspapers, including The New York Times and Washington Post, co-exclusive access to The Wall Street Journal, and exclusive access to Los Angeles Times and Chicago Tribune. The content is available by 8am each day. Images are not included. Coverage dates:

1985 - Current day.

Designed to meet a wide variety of vocational and technical research needs, this database provides full-text coverage for trade and industry-related periodicals. Publications include Modern Machine Shop, Pediatric Nursing, Wireless Week, Restaurant Business, and more. Coverage dates:

1985 - Current.

Wiley Online Library is a multi-disciplinary database that provides access to millions of articles from thousands of journals, thousands of books, and hundreds of multi-volume reference works. Coverage dates:

Varies.
Return to top