Databases by Subject/Topic: Music
Icons:
Available to current TCU students, faculty, and staff.
Available to TCU faculty, staff, and grad students only.
Available to Brite students, faculty, and staff only.
Available to Clark Society members.
Available to all patrons.
Best Bets for Music
Authoritative encyclopedia reference for biographies, bibliography, and works. It includes all types of music styles, terms, genres and concepts. Contains full text of all New Grove genre encyclopedias including Jazz, Opera, American and Instruments.

Limited to 5 users at once.

Coverage dates:

Varies.

Full text and abstracts for articles from over 400 international music journals. Coverage dates:

1874 - Current.

A comprehensive interface that cross searches all 11 of the Alexander Street Press music related databases including Classical Music Online, Classical Reference Online, Jazz Online and American Song. Coverage dates:

Ancient times - Current.
Music/Media Librarian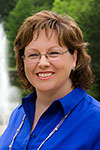 c.alexander2@tcu.edu
817.257.7667
office: Music/Media Library (Map)

More databases for Music
A massive multidisciplinary resource with an abundance of full text. Abstracts and indexes 10,000+ journals and includes the full text of 6,500+ journals. 9000+ of the journals are peer-reviewed. Coverage dates:

Varies.

Contains more recent local, state, national, and international newspaper articles. Coverage dates:

Early 20th century - Current.

Reference source for African American Studies.

Limited to 3 users at once.

Coverage dates:

1619 - Current.

High quality academic films from BroadwayHD, Milestone Films, and Sony Pictures Classics. More than 30 subcollections including Dance, Drama, History, Music, and Theatre. Coverage dates:

1900s to present.

Provides a wide range of multidisciplinary streaming video content. Subjects include science, fine arts, literature, religion, minority studies, U.S. history and world history. Instructor guides, quizzes and timelines are available for some programs. Closed captions are searchable. Public performance rights are included.
Digitized images of the pages of American magazines and journals documenting the life of America's people from the Colonial Era through the Civil War and Reconstruction. Coverage dates:

1691 - 1877.

Includes more than 153,000 theses and dissertations in total, including 70,000 new citations for theses and dissertations. The new citations include a link to access the full text, when available, via the Institutional Repository where the thesis or dissertation is housed. Coverage dates:

1902 to present.

A keyword searchable archive of photos, graphics, text, and audio from the Associated Press. Coverage dates:

1840 - Current.

An index to the journal literature of the arts and humanities. It covers 1,160 of the world's leading arts and humanities journals. It also indexes individually selected, relevant items from over 6,800 major science and social science journals. Coverage dates:

1981 - Current.

Interactive multi-disciplinary resource with text articles and biographies of leading pop music artists including the entire 33 1/3 book series and the Bloomsbury Encyclopedia of Popular Music. Also contains a dynamic timeline, world map and other visual tools charting the history of popular music with relevant article links. Coverage dates:

1900 - present.

Presents the latest research on all the main aspects of the Hindu traditions. Includes all essays and research from the printed edition. Coverage dates:

Ancient to modern times.

Index of books, periodicals, government documents, and newspaper articles published in the 19th century. The acquisition of this database was made possible by a gift from the Friends of the TCU Library. Coverage dates:

1801 - 1900.

Finding Aid for federal publications. Includes links to those publications available online. Coverage dates:

1976 - Current.

Search or browse the full text of the latest edition of this important style manual. Tools, such as sample forms, proofreader's marks, letters, and style sheets are also provided.

Limited to 25 users at once.

Coverage dates:

Current.

The Christian Periodical Index indexes over 100 selected publications representative of the major doctrinal positions within evangelical Christianity. Subjects include theology, science, literature, medicine, music, philosophy, history, sociology, nursing, and education.

Limited to 4 users at once.

Coverage dates:

1956 - Current.

Index to all volumes in the Corpus Mensurabilis Musicae score series of the American Institute of Musicology. Covers Medieval, Renaissance and Early Baroque. Composer biographies are included.
The NYPL Dance Collection catalog contains descriptions of materials on all forms of dance, and serves as an index to international dance periodicals. To search Dance holdings, select Dance Research Collection. To read about the Dance collections or access online materials go to the Jerome Robbins Dance Division web page. Coverage dates:

1974 - Current.

Dance in Video highlights many forms and styles of dance through hundreds of performance, documentary, interview and instructional videos. Up-and-coming as well as leading companies and individuals are featured. Linking, embedding and playlists are possible. Transcripts are available for many videos. Coverage dates:

20th century.

Anthology collection of American music in streaming audio including: classical, folk, opera, jazz, country, early rhythm and blues, musical theater, experimental, electronic, early rock and Native American music.
ProQuest Dissertations & Theses Global searches millions of dissertations and theses from around the world, and has over one million dissertations in full text. Coverage dates:

1743 - Current.

Dissertations and Theses @Texas Christian University contains the full text of dissertations and theses produced by TCU students from 1996-present. Coverage dates:

1996 - Current.

Drama Online provides contextual and critical background for theatre through scholarly works and practical guides. Critical interpretations, theatre history surveys, and major reference works on authors, movements, practitioners, periods, and genres are included alongside performance and practitioner texts and acting and backstage guides. Also includes monologues and plays. Coverage dates:

Ancient times to Current.

Primary source books, pamphlets, and broadsides that describe life in early American history. Coverage dates:

1631-1819.

Eighteenth Century Collections Online contains searchable digitized materials for every significant English-language and foreign-language title printed in the United Kingdom and thousands of American works. Coverage dates:

1701 - 1800.

Behind-the-scenes activities of the entertainment industry, including: cinema, television, film, music, radio, and stage, through primary source materials. Complete runs of major trade and consumer magazines, from their inception to 2000. Coverage dates:

1894 - 2000.

Ethnic NewsWatch contains full-text newspapers, magazines, journals, and newsletters of the ethnic, minority, and native press. Designed to provide the other side of the story, ENW titles offer additional viewpoints from those proffered by the mainstream press. Coverage dates:

1959 to Current.

Brings together previously unpublished historic audio recordings and their supporting field materials, opening new paths for the study of music in its cultural context. The collection brings together 2,000 hours of audio recordings from field expeditions around the world, particularly from the 1960s through the 1980s—the dawn of ethnomusicology as a codified discipline. Coverage dates:

1960s through the 1980s.

A digital archive of ethnographic field videos.
Includes bibliographic records covering essential areas related to family studies, including marriage, divorce, family therapy, and other areas of key relevance to the discipline. An excellent source for researchers interested in learning more about the many facets of this discipline. Coverage dates:

1979 to Current.

Provides award-winning documentaries with relevance across the curriculum--race and gender studies, human rights, globalization and global studies, multiculturalism, international relations, criminal justice, the environment, bioethics, health, political science and current events, psychology, arts, literature, and more.
FoD is a growing repository of on-demand video for multiple subject disciplines. Content is from sources such as Films for the Humanities and Sciences, PBS, History Channel, National Geographic, TED and television networks such as BBC and CBC. Embedding or linking to videos is possible and transcripts are available.
Prominent British newspaper. Coverage dates:

1791-2003.

An annotated bibliography of works on Latin America covering various topics in the humanities and social sciences, Handbook of Latin American studies have academic scholars choose choose over 5,000 works to be included in the bibliography. Coverage dates:

1936 - Current.

Encyclopedia of Texas history, geography, and culture published by the Texas State Historical Association and University of Texas at Austin. Coverage dates:

1999.

Humanities Full Text includes many important academic journals in the humanities with the full text of articles from over 300 periodicals dating back to 1995, and indexing for almost 700 journals, 470 of them peer-reviewed, dating back to 1984. The database also includes original works of fiction, drama, and poetry. Coverage dates:

1984 - present.

Indexes and abstracts over 2000 titles in the humanities from articles, essays and reviews, as well as original creative works including poems, fiction, photographs, paintings and illustrations. Coverage dates:

1925 - Current.

An international bibliography of publications in European languages on all aspects of Islam and the Muslim world. It covers their history, beliefs, societies, cultures, languages and literature. The file contains indexing for over 3,400 titles with coverage dating back to 1906. Coverage dates:

1906 to present.

Index to Jewish Periodicals indexes contemporary Jewish history, activity and thought and Middle Eastern affairs from more than 160 journals. Coverage dates:

1988 - Current.

IBTD is the definitive research tool for the study of theatre and dance, containing hundreds of full-text journals, books and monographs. Citations are available in a variety of styles and direct links to journal issues, articles, books and book chapters are furnished. Coverage dates:

1929 - Current.

The second edition of the International Encyclopedia of the Social and Behavioral Sciences, first published in 2001, offers a source of social and behavioral sciences reference material that is broader and deeper than any other. It comprises over 3,900 articles, commissioned by 71 Section Editors, and includes 90,000 bibliographic references as well as comprehensive name and subject indexes.
Comprehensive documentation of the world's musical sources of manuscripts or printed music, works on music theory and libretti stored in libraries, archives, monasteries, schools and private collections. Coverage dates:

1600-1850.

The web's largest library of International Phonetic Alphabet (IPA) transcriptions and literal translations of opera arias and art song texts. Coverage dates:

Varies.

Cross-disciplinary, scholarly electronic journal collection containing the full text of back issues of journals in many different subject areas. Also includes thousands of eBooks. Especially strong in Arts and Sciences. Coverage dates:

Varies.

Mango is an online language learning system. Native English speakers can learn foreign languages including French, Spanish, Arabic, Chinese (Mandarin), Pashto and Urdu. Mango also has 15 ESL language courses for non-native English speakers, including Spanish, French, Polish, Russian, Cantonese, and Mandarin. It also includes movies. Coverage dates:

Current.

Streaming video or audio of full-length Metropolitan Opera performances including HD theater transmissions, classic telecasts and early radio broadcasts. Included English synopsis and subtitles. Coverage dates:

1936 - present.

Citations and some full text for articles on all genres of music, musicology, and music research from more than 800 music periodicals. Coverage dates:

1979 - Current.

Chronicle of the history and culture of the African American music experience through reference, biography, sheet music, images, lyrics and other print genres. Comprehensive coverage of blues, jazz, spirituals, civil rights, slave, minstrelsy, R&B, gospel and other forms of black American musical expression. Coverage dates:

19th century - Current.

Streaming audio covering music from America's past including songs by and about Native Americans, immigrants, slaves, children, pioneers, cowboys, Civil Rights, politics, Prohibition, Revolutionary and Civil Wars, anti-war protests and more. Coverage dates:

18th century - Current.

Streaming video of classical music containing approximately 1500 performances and master classes. Includes orchestral, chamber, oratorio and solo performances as well as master classes and interviews with world-renowned master teachers. Coverage dates:

Renaissance - Current.

Large multi-label database of mostly classical music as well as jazz, film soundtrack, holiday and world genres. Includes instrumental and vocal music in solo and ensemble settings. Recordings supplemented by biographical information and links to reference resources (i.e. Grove Music Online). Users must complete a short registry to build playlists and embed external links.
Reference text database spanning the entire history of Western classical music. Includes Baker's Dictionary, Biographical Dictionary, and Student Encyclopedia of Music, the Garland Encyclopedia of World Music and other basic music reference texts. Coverage dates:

Medieval - 21st century.

Classical scores from both in-copyright and public domain editions includes in-copyright material from Boosey and Hawkes and selected material from the University Music Editions microfilm series. Includes full, piano/vocal, study and piano reductions. Coverage dates:

Renaissance - 21st century.

Streaming audio database incorporating contemporary reggae, worldbeat, neo-traditional, world fusion, and other worldwide genres. Coverage dates:

contemporary.

A streaming audio database of great performances from all genres of jazz. Coverage dates:

Early 20th century to Current.

Explore the impact of music on the social, political, and economic history of the United States, through publications devoted to musical life in the 19th to early 20th centuries. Coverage dates:

1838 - early 1900s.

Streaming video of 250 opera performances as well as interviews and documentaries about opera. Selections represent the world's best in opera, chosen based on importance to the operatic canon. Coverage dates:

Baroque - 20th century.

Streaming audio database serving as a virtual encyclopedia of the world's musical and aural traditions.
Reference work devoted to ethnomusicology. Includes in depth text descriptions and images of instruments, performance, dance, and cultural practices. Coverage dates:

Antiquity - Current.

Prominent American weekly magazine. Coverage dates:

1865 - present.

Streaming audio of the Naxos sound recording catalog and other labels. Genres include classical, jazz, folk, world and Chinese music. Notes on the works being played and biographical information is available. Playlists may be created.
Prominent newspaper from the U.S. Coverage dates:

June 1980 - present.

Prominent newspaper from the U.S. Coverage dates:

1851 - 4 years ago.

Primary source document collection covering the 19th century. Coverage dates:

1790 - 1900.

A Social Enterprise run by scholars who are committed to making high-quality research available to readers around the world. We publish monographs and textbooks in all areas, and offer the academic excellence of a traditional press, with the speed, convenience and accessibility of digital publishing. All our books are available to read for free online. Coverage dates:

2007-present.

Offers exclusive, authoritative research guides. Combining the best features of an annotated bibliography and a high-level encyclopedia, this cutting-edge resource guides researchers to the best available scholarship across a wide variety of subjects. Coverage dates:

Varies.

Reference text giving a narrative account of the evolution of Western classical music.
Brings together 100+ renowned dictionaries and reference works. Cross-searchable access to comprehensive coverage 20+ subject areas. Note: The TCU Library has purchased access to the Core Collection, the Premium Collection, and the Literature Collection.

Limited to 5 users at once.

Paley Center Seminars is an online video archive of the acclaimed seminar series held by The Paley Center for Media in New York and Los Angeles. The seminars feature the leading names in media discussing the creative process, contemporary issues in production, and the impact of the media on society. Coverage dates:

Current.

Draws current content from more than 200 scholarly and popular performing arts periodicals, and also indexes a variety of documents such as biographical profiles, conference papers, obituaries, interviews, discographies, reviews and events. It covers a broad spectrum of the arts and entertainment industry.

Limited to 4 users at once.

Coverage dates:

1864 - Current.

Rock and roll, counterculture, peace and protest. Coverage dates:

1950-1975.

Search all Gale British and American primary source documents from a single site. Includes newspaper and magazine archives, as well as pamphlets, letters, books, etc. Use the "Searching Databases" dropdown to focus on specific collections. Coverage dates:

1500-2012.

Professional Development Collection, designed for professional educators, provides a highly specialized collection of nearly 520 high quality education journals, including more than 350 peer-reviewed titles. This database also contains more than 200 educational reports. Coverage dates:

1965 - Current.

Provides full-text to over 300 high quality humanities, arts, and social sciences journals from 60 scholarly publishers. Every journal is peer-reviewed. Coverage dates:

Varies.

Search all Proquest databases: historical newspapers, other primary sources, dissertations, current periodicals, etc. from a single page. Documents can be limited to desired source(s) from the results list. Coverage dates:

15th century - present.

Electronic version of an essential print reference, provides indexing for millions of articles in over 500 leading magazines. Includes peer-reviewed and consumer publications. Key finding tool for many 20th century publications where indexing did not begin until the 1980s. Coverage dates:

1890-1982.

Online version of the Recent Researches series of performance ready music scores researched by leading music scholars. Download and print both scores and commentary on lesser performed works in different genres, instrumentations, eras, and geographical locations. Coverage dates:

500 - early 20th century.

Indexes and provides full text for 200 titles of music periodical literature published from the late 18th- to mid-20th- centuries in Europe and the United States. Coverage dates:

1766-1966.

Provides citations and abstracts on international music from over 500 scholarly journals, as well as books, bibliographies, catalogues, conference proceedings, dissertations, Festschriften, iconographies, liner notes. Coverage dates:

1967 - Current.

Comprehensive documentation of the world's musical sources of manuscripts or printed music, works on music theory and libretti stored in libraries, archives, monasteries, schools and private collections.

Limited to 1 user at a time.

Coverage dates:

1600 - 1850.

RBP is the World's only comprehensive online archive of music journalism and writing, providing access to an ever-expanding collection of primary-source, full-text music writing (currently over 32,000 articles), sourced from the pages of the music and mainstream press. Not just a resource for music courses, but also journalism, literature, national and international cultural studies, gender studies, sociology, politics and economics. RBP contains articles (reviews, interviews, features and more) from the '50s up to present day and includes a growing collection of exclusive audio interviews. The content represents the work of over 670 of the best music writers on the planet from over 4,500 publications (Rolling Stone, NME etc etc), representing over 2,500 artists from all genres of music. Coverage dates:

1950 to present.

The largest and most comprehensive resource on Modernism. Coverage dates:

1890-1945.

Collection of award-winning screenplays (50+), critical and contextual books on film from the late nineteenth century to the present (275+), and an interactive timeline of cinema history. Resources identified by genres, movements and styles. Coverage dates:

1895 - present.

Theatre in Video contains more than 250 definitive performances of the world's leading plays, together with more than 100 film documentaries, online in streaming video - more than 500 hours in all. This release contains 279 titles, representing hundreds of leading playwrights, actors and directors. Coverage dates:

1936 - 2005.

Offers every issue of The Times of London newspaper from 1785 to 2012 in a digital format. Coverage dates:

1785-six years before Current year.

Provides access to the five most respected US national and regional newspapers, including The New York Times and Washington Post, co-exclusive access to The Wall Street Journal, and exclusive access to Los Angeles Times and Chicago Tribune. The content is available by 8am each day. Images are not included. Coverage dates:

1985 - Current day.

Covers the Victorian age, 1830-1914. It lists editions, books, dissertations, and articles published in more than 500 journals in every field of 19th century British Studies. Journal coverage extends from 1945 to the present. Coverage dates:

1945 - Current.

Leading source of up-to-date information about over 34,000 influential people from all walks of life, worldwide. Who Was Who collects together the entries of nearly 100,000 people, now deceased. Provides fascinating insights into the private lives of public figures with detailed information for each person.

Limited to 3 users at once.

Coverage dates:

1849 - Current.

Contains all the records cataloged by OCLC member libraries. Millions of bibliographic records in 400 languages and different formats such as books, computer programs, films and slides, journals and magazines, articles, chapters and papers, manuscripts, maps, musical scores, newspapers, sound recordings and videotapes are included. Coverage dates:

Before 1000 BC - Current.
Return to top