Databases by Subject/Topic: Communication Studies
Icons:
Available to current TCU students, faculty, and staff.
Available to TCU faculty, staff, and grad students only.
Available to Brite students, faculty, and staff only.
Available to Clark Society members.
Available to all patrons.
Best Bets for Communication Studies
Peer-reviewed journal articles for Communication Studies. Coverage dates:

1920s to Current.

Contains abstracts of articles and books published in the professional literature of the Communication(s) field. Subjects include mass communication, human interaction, rhetoric, health communication, new media, journalism and communication history. Coverage dates:

Varies.

A multidisciplinary index to the journal literature of social sciences; full bibliographic and cited reference data. Disciplines include: communication, education, geography, history of social sciences, law, political science, public health, social issues, sociology. Coverage dates:

1956 - Current.
Social Sciences Librarian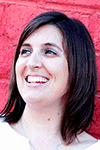 r.reid@tcu.edu
817.257.5337
office: Reference office (Map)

More databases for Communication Studies
A massive multidisciplinary resource with an abundance of full text. Abstracts and indexes 10,000+ journals and includes the full text of 6,500+ journals. 9000+ of the journals are peer-reviewed. Coverage dates:

Varies.

Collection of primary and secondary sources that record and illuminate the Black experience, from ancient Africa through modern times. Includes dissertations and video of history makers. Coverage dates:

1600- present.

Full-text articles and abstracts for Business topics. Company profiles, industry analysis, market research reports, country reports, and SWOT analysis are also available. Includes journals, magazines, trade publications, analyst reports, statistics, and more. Contains Harvard Business Review. Coverage dates:

1886 - Current.

Provides data and metrics about the relative publication performance of individual scholars and of departments of communication (journalism, mass communication, speech, communication studies, media studies, rhetoric, etc.). Coverage dates:

1915 - Current.

Peer-reviewed journal articles for topics in Education. Coverage dates:

1929-Current.

Provided by the U.S. Department of Education. Contains articles and reports regarding all aspects of education. Coverage dates:

1966 - Current.

Historical and contemporary events that contextualize the issues that have transformed the human experience globally. Coverage dates:

1890s - Present.

Reference source for communication studies. Coverage dates:

Current.

Data archive from an international consortium of academic institutions and research organizations. Coverage dates:

1790 to Current.

Find statistics from poll questions that have been asked in the US since 1935. All of the major polling organizations in the US are included. Coverage dates:

1935 - Current.

Abstracts and indexes the international literature in linguistics and related disciplines in the language sciences. The database covers all aspects of the study of language including phonetics, phonology, morphology, syntax and semantics. Complete coverage is given to various fields of linguistics including descriptive, historical, comparative, theoretical and geographical linguistics. The database provides abstracts of journal articles, books, book chapters, and dissertations and citations to book reviews Coverage dates:

1973-Current.

Access news videos about historical and current events on a variety of topics. Coverage dates:

1950 - Current.

Paley Center Seminars is an online video archive of the acclaimed seminar series held by The Paley Center for Media in New York and Los Angeles. The seminars feature the leading names in media discussing the creative process, contemporary issues in production, and the impact of the media on society. Coverage dates:

Current.

Search all Proquest databases: historical newspapers, other primary sources, dissertations, current periodicals, etc. from a single page. Documents can be limited to desired source(s) from the results list. Coverage dates:

15th century - present.

Focused on the interdisciplinary aspects of the worldwide behavioral and social science research and literature, PsycINFO contains citations and summaries of scholarly journal articles, book chapters, books, technical reports and dissertations, from international sources in psychology and related disciplines. Coverage dates:

1887 - Current.

Access full text and abstracts of journals in a wide range of subject areas including business, humanities, social sciences, and science, technology, and medicine. Coverage dates:

1999 - Current.

SAGE Research Methods Datasets is a collection of teaching datasets and instructional guides that give students a chance to learn data analysis by practicing themselves. These datasets are indexed by method and data type. Through practicing analysis using real data from SAGE Research Methods Datasets, students can see how analytic decisions are made.
SAGE Research Methods Video contains more than 125 hours of video, including tutorials, case study videos, expert interviews, and more, covering the entire research methods and statistics curriculum. The videos can help to bring methods to life: instead of reading about how to conduct a focus group, students can watch one in action. Through these videos, 60% of which are exclusive to SAGE, students can find extra help and support to guide them through every step of their research project and succeed in their research methods course.
SPEC surveys gather information from ARL member institutions on current research library practices and policies. Coverage dates:

2006 - Current.

First ever scholarly, primary source database focusing on adult comic books and graphic novels. Beginning with the first underground comix from the 1960s to the works of modern sequential artists, this collection will contain more than 75,000 pages of comics and graphic novels, along with 25,000 pages of interviews, criticism, and journal articles that document the continual growth and evolution of this art form. Coverage dates:

1960s to present.

Wiley Online Library is a multi-disciplinary database that provides access to millions of articles from thousands of journals, thousands of books, and hundreds of multi-volume reference works. Coverage dates:

Varies.
Return to top