Databases by Subject/Topic: Comparative Race and Ethnic Studies
Icons:
Available to current TCU students, faculty, and staff.
Available to TCU faculty, staff, and grad students only.
Available to Brite students, faculty, and staff only.
Available to Clark Society members.
Available to all patrons.
Best Bets for Comparative Race and Ethnic Studies
A massive multidisciplinary resource with an abundance of full text. Abstracts and indexes 10,000+ journals and includes the full text of 6,500+ journals. 9000+ of the journals are peer-reviewed. Coverage dates:

Varies.

Ethnic NewsWatch contains full-text newspapers, magazines, journals, and newsletters of the ethnic, minority, and native press. Designed to provide the other side of the story, ENW titles offer additional viewpoints from those proffered by the mainstream press. Coverage dates:

1959 to Current.

Search all Proquest databases: historical newspapers, other primary sources, dissertations, current periodicals, etc. from a single page. Documents can be limited to desired source(s) from the results list. Coverage dates:

15th century - present.
Social Sciences Librarian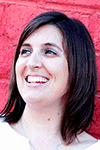 r.reid@tcu.edu
817.257.5337
office: Reference office (Map)

More databases for Comparative Race and Ethnic Studies
Biographies, rare books, and historical information on thousands of African-Americans. Coverage dates:

1790-1950.

Reference source for African American Studies.

Limited to 3 users at once.

Coverage dates:

1619 - Current.

International primary, secondary source documents, and video curated for the Black Studies, African American History, and World History scholar. Coverage dates:

1860 - Present.

Black newspaper from the South. Coverage dates:

1931-2003.

Index of books and articles published about Native Americans. Coverage dates:

16th century - Current.

Primary source collection of African Americans efforts to abolish slavery. With 15,000 writings and publications of nearly 300 black abolitionists from 1830-1865. Coverage dates:

1830-1865.

Collection of primary and secondary sources that record and illuminate the Black experience, from ancient Africa through modern times. Includes dissertations and video of history makers. Coverage dates:

1600- present.

Collection of approximately 100,000 pages of non-fiction writings by major American black leaders covering 250 years of history. Coverage dates:

18th century to present.

Hispanic American Periodicals Index (HAPI) contains more than 500 key Latin American journal articles with information about Central and South America, Mexico, the Caribbean basin, the United States-Mexico border region, and Hispanics in the United States dating back to 1970. It contains complete bibliographic citations and limited full text. Coverage dates:

1970 - Current.

The single largest compilation of Spanish-language newspapers printed in the U.S. during the 19th and 20th centuries. Including many newspapers published bilingually in Spanish and English. As part of the America's Historical Newspapers, Hispanic American Newspapers, 1808-1980 can be cross-searched with other historical collections. Coverage dates:

1808 - 1980.

Indexes and abstracts over 2000 titles in the humanities from articles, essays and reviews, as well as original creative works including poems, fiction, photographs, paintings and illustrations. Coverage dates:

1925 - Current.

Cross-disciplinary, scholarly electronic journal collection containing the full text of back issues of journals in many different subject areas. Also includes thousands of eBooks. Especially strong in Arts and Sciences. Coverage dates:

Varies.

70 years of cover-to-cover reporting of the Los Angeles Sentinel forms a unique cultural perspective of the Los Angeles African-American community. Coverage dates:

1934 - 2005.

Access news videos about historical and current events on a variety of topics. Coverage dates:

1950 - Current.

Over 70 years of cover-to-cover coverage of the New Amsterdam News, the nation's leading black newspapers and one of New York's most influential black-owned institutions. Coverage dates:

1922 - 1993.

Search historical newspapers from across the United States and beyond. Coverage dates:

1700s - 2000s.

Personal view of what it meant to immigrate to America and Canada with more than 100,000 pages of personal narratives, including letters, diaries, pamphlets, autobiographies, and oral histories.
This historical newspaper provides researchers and scholars with online, easily-searchable first-hand accounts and unparalleled coverage of the politics, society and events of the time. Coverage dates:

1912 - 2001.

Prominent black newspaper from the east. Coverage dates:

1911-2002.

Provides full-text to over 300 high quality humanities, arts, and social sciences journals from 60 scholarly publishers. Every journal is peer-reviewed. Coverage dates:

Varies.

Video and textual personal accounts by the people who experienced firsthand the key events, trends, and movements in 1960s America. Coverage dates:

1960 - 1974.

Slavery, Abolition and Social Justice contains both primary source documents and secondary sources for research and teaching; including an interactive map, scholarly essays, tutorials, a visual sources gallery, chronology and bibliography. Coverage dates:

1490-2007.

A multidisciplinary index to the journal literature of social sciences; full bibliographic and cited reference data. Disciplines include: communication, education, geography, history of social sciences, law, political science, public health, social issues, sociology. Coverage dates:

1956 - Current.
Return to top