Databases by Subject/Topic: Criminal Justice
Icons:
Available to current TCU students, faculty, and staff.
Available to TCU faculty, staff, and grad students only.
Available to Brite students, faculty, and staff only.
Available to Clark Society members.
Available to all patrons.
Best Bets for Criminal Justice
Peer-reviewed journal articles for topics in Criminal Justice. Coverage dates:

1968 - Current.

Cross-disciplinary, scholarly electronic journal collection containing the full text of back issues of journals in many different subject areas. Also includes thousands of eBooks. Especially strong in Arts and Sciences. Coverage dates:

Varies.

Access full text and abstracts of journals in a wide range of subject areas including business, humanities, social sciences, and science, technology, and medicine. Coverage dates:

1999 - Current.
Social Sciences Librarian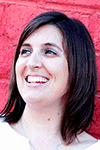 r.reid@tcu.edu
817.257.5337
office: Reference office (Map)

More databases for Criminal Justice
A massive multidisciplinary resource with an abundance of full text. Abstracts and indexes 10,000+ journals and includes the full text of 6,500+ journals. 9000+ of the journals are peer-reviewed. Coverage dates:

Varies.

Contains census data from the 2010 Decennial Census of the United States Coverage dates:

2010.

Contains full-text for congressional hearings, public issues, legislation, and history. Coverage dates:

1789 - Current.

The home of the U.S. Government's open data.
Data-Planet Statistical Datasets provides easy access to the largest repository of standardized and structured statistical data. The Data-Planet repository contains more than 25 billion data points from more than 70 source organizations. Coverage dates:

Current.

Curated collection of declassified government documents covering U.S. policy on critical world events from 1945 to present. Coverage dates:

1945 - 2014.

FoD is a growing repository of on-demand video for multiple subject disciplines. Content is from sources such as Films for the Humanities and Sciences, PBS, History Channel, National Geographic, TED and television networks such as BBC and CBC. Embedding or linking to videos is possible and transcripts are available.
One of the most popular ways of teaching World History is through the story of Global Commodities and the way in which these transformed the world. This project focuses on fifteen significant commodities whose stories are often intertwined. Coverage dates:

18th-20th Century.

Historical and contemporary events that contextualize the issues that have transformed the human experience globally. Coverage dates:

1890s - Present.

Fully searchable PDF image-based government documents and legal research materials. Coverage from inception of both U.S. statutory materials and 2,300+ scholarly journals, all of the world's constitutions, all U.S. treaties, collections of classic treatises and presidential documents, and the full text of state and federal case law. Coverage dates:

Late 18th century to present.

Data archive from an international consortium of academic institutions and research organizations. Coverage dates:

1790 to Current.

Provides full text for legal information. Case studies, law journals, and analysis are available. Subjects include: criminal justice, international law, federal law, organized crime, medical, labor & human resource law, ethics, and the environment. Coverage dates:

1965 - Current.

Access news videos about historical and current events on a variety of topics. Coverage dates:

1950 - Current.

Provides news articles for financial, medical, and legal information. Transcripts and wire services are also available. Other special features include: Company Profiles, SEC filings, Biographies, Country Information, Federal and State Cases, Patents, Broadcast Transcripts, and more. Replaces LexisNexis Academic. Saving documents and searches, and annotating documents are a few of the additional features after registering for a personal account.
Oxford Bibliographies offers exclusive, authoritative research guides. Combining the best features of an annotated bibliography and a high-level encyclopedia, this cutting-edge resource guides researchers to the best available scholarship across a wide variety of subjects. Coverage dates:

Varies.

Peer-reviewed journal articles for topics in political science. Coverage dates:

1911 - Current.

Search all Proquest databases: historical newspapers, other primary sources, dissertations, current periodicals, etc. from a single page. Documents can be limited to desired source(s) from the results list. Coverage dates:

15th century - present.

Focused on the interdisciplinary aspects of the worldwide behavioral and social science research and literature, PsycINFO contains citations and summaries of scholarly journal articles, book chapters, books, technical reports and dissertations, from international sources in psychology and related disciplines. Coverage dates:

1887 - Current.

SAGE Research Methods is a research methods tool created to help researchers, faculty and students with their research projects. SAGE Research Methods links over 175,000 pages of SAGE's renowned book, journal and reference content with truly advanced search and discovery tools. Researchers can explore methods concepts to help them design research projects, understand particular methods or identify a new method, conduct their research, and write up their findings. Since SAGE Research Methods focuses on methodology rather than disciplines, it can be used across the social sciences, health sciences, and more. Coverage dates:

1970 - Current.

Sage Research Methods Cases is a collection of case studies of real social research that faculty can use in their teaching. Cases are original, specially commissioned, and designed to help students understand often abstract methodological concepts by introducing them to case studies of real research projects.
SAGE Research Methods Datasets is a collection of teaching datasets and instructional guides that give students a chance to learn data analysis by practicing themselves. These datasets are indexed by method and data type. Through practicing analysis using real data from SAGE Research Methods Datasets, students can see how analytic decisions are made.
SAGE Research Methods Video contains more than 125 hours of video, including tutorials, case study videos, expert interviews, and more, covering the entire research methods and statistics curriculum. The videos can help to bring methods to life: instead of reading about how to conduct a focus group, students can watch one in action. Through these videos, 60% of which are exclusive to SAGE, students can find extra help and support to guide them through every step of their research project and succeed in their research methods course.
Slavery, Abolition and Social Justice contains both primary source documents and secondary sources for research and teaching; including an interactive map, scholarly essays, tutorials, a visual sources gallery, chronology and bibliography. Coverage dates:

1490-2007.

A multidisciplinary index to the journal literature of social sciences; full bibliographic and cited reference data. Disciplines include: communication, education, geography, history of social sciences, law, political science, public health, social issues, sociology. Coverage dates:

1956 - Current.

Peer-reviewed journal articles for topics in anthropology, criminal justice, social work, and sociology. Coverage dates:

1895 - Current.

Wiley Online Library is a multi-disciplinary database that provides access to millions of articles from thousands of journals, thousands of books, and hundreds of multi-volume reference works. Coverage dates:

Varies.
Return to top