Search the Collections
Research Guides
Researcher Access
Special Collections is assisting researchers by appointment or remotely in order to comply with COVID-19 prevention measures. Please contact us to discuss your research needs so that together we can determine whether in-person (by-appointment) or remote assistance is most appropriate.
Because appointments are limited and may not immediately be available, please contact us well in advance of your assignment deadline. Due to staffing and space constraints, the number of researchers in Special Collections at one time will be held to a maximum of two.
Document your experience
Special Collections is asking volunteers to document personal experiences during the coronavirus pandemic and contribute them to the TCU archives.
Featured collections
William Luther Lewis collection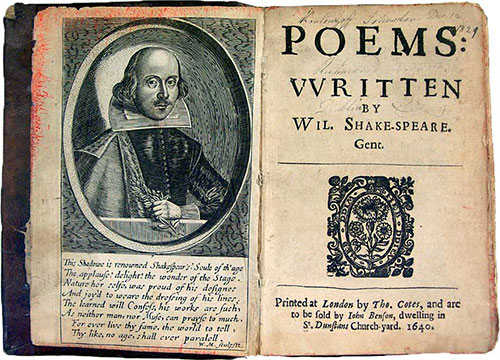 Lewis was the president of the Chicago Pneumatic Tool Company and an avid bibliophile. His collection, mostly assembled in the 1930s, is particularly strong in sixteenth- through nineteenth-century British literature. It comprises almost five hundred titles, including first editions of major authors such as Jane Austen and Charles Dickens. Also included are autograph manuscripts and letters of eighteenth and nineteenth-century luminaries such as John Keats, Percy Shelley, George Eliot, and Oscar Wilde. The collection is also strong in the seventeenth century, especially Shakespeare, with early editions of the quartos, including The Tragedie of King Richard the Second (1608), published during Shakespeare's lifetime, the extremely scarce Pavier Quartos (1619), the first edition of his collected poems (1640), as well as Second, Third, and Fourth Folios, (1632, 1664, 1685). The collection also includes plays and other works of Shakespeare's contemporaries.
I.O. Lehman Collection of Judaica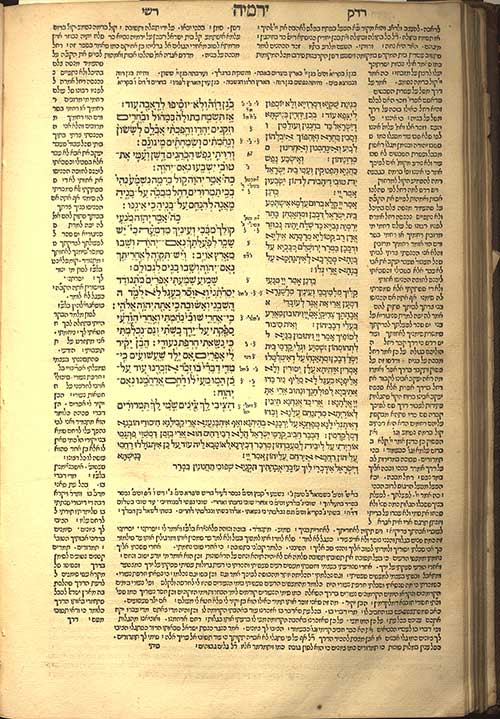 Special Collections houses the private collection of Dr. Otto Lehman, rare book librarian and faculty member at the Hebrew Union College. Among other treasures, Dr. Lehman acquired copies of volumes of the Babylonian Talmud and the Second Rabbinic Bible printed in early sixteenth-century Venice, as well as works representing the revival of Hebrew and Judaism during the European Reformation. He collected nineteenth-century legal manuscripts from the Jewish community in Yemen. His collection includes early twentieth-century Torah scrolls from Eastern Europe, poignant reminders of Jewish communities destroyed during World War II.
George T. Abell cartographic collection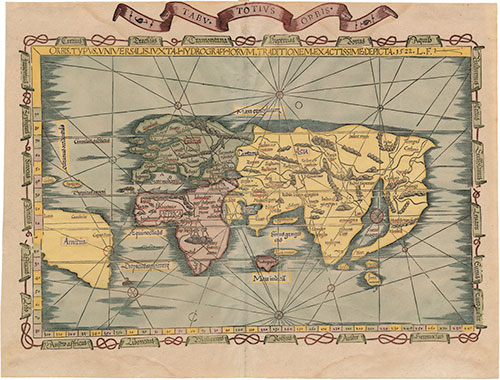 Abell acquired over a hundred maps dating from the sixteenth to the nineteenth centuries and depicting the world, the British Isles, Pacific Ocean, North and South America, The Western Hemisphere, and the United States. Especially notable are specimens from the golden age of mapmaking, including Waldeseemüller's map of the world published by Laurent Fries (1522), Sebastian Münster's map of the Americas (1544), both among the earliest attempts to depict the "New World." Other highlights include a hand-colored copy of Abraham Ortelius's Theatrum orbis terrarum (1573) and maps of other significant cartographers including Louvain Wytfliet (1597) Matthias Quad (1600), Nicolas Visscher (1633) William Blaeu (1640), Frederik de Wit (1680).
Children's Literature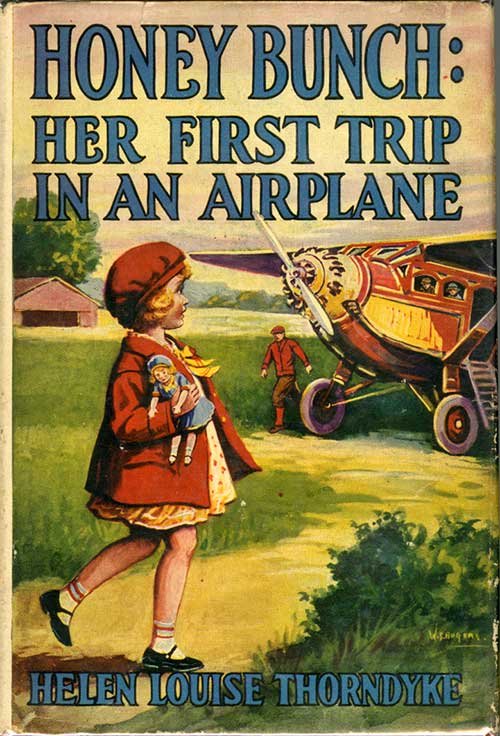 This subject strength derives from two donated collections, one, the joint bequest of former English faculty members Fred Erisman and Keith Odom, the other, the recent donation of retired local educator Mary Kay Varley. The Erisman-Odom collection comprises early twentieth-century series fiction, including the Bobbsey Twins. The Mary Kay Varley collection of children's literature comprises late twentieth-century books with noteworthy illustrations and includes a substantial collection of pop-up books.
Colonial Spanish America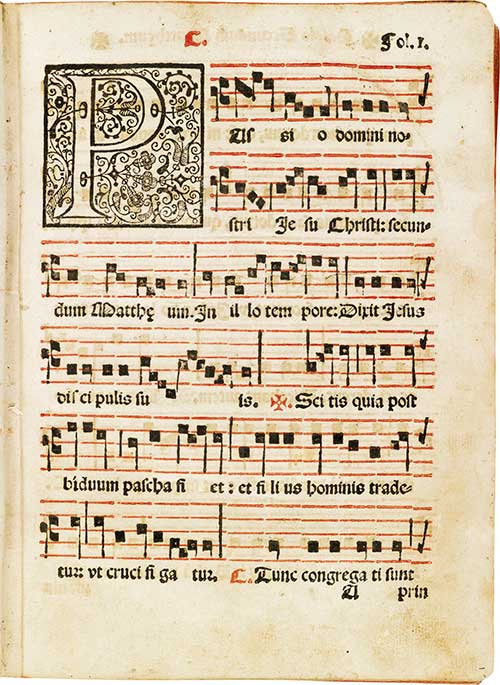 This small but growing collection comprises printed and manuscript material from the sixteenth to the eighteenth centuries. It includes books and broadsides that are among the earliest works printed items in the New World (Molina, 1571; Ocharte, 1582), as well as unique illustrated manuscript material. The crown of the collection is an illustrated patent of nobility from seventeenth-century Peru.
History of the Bible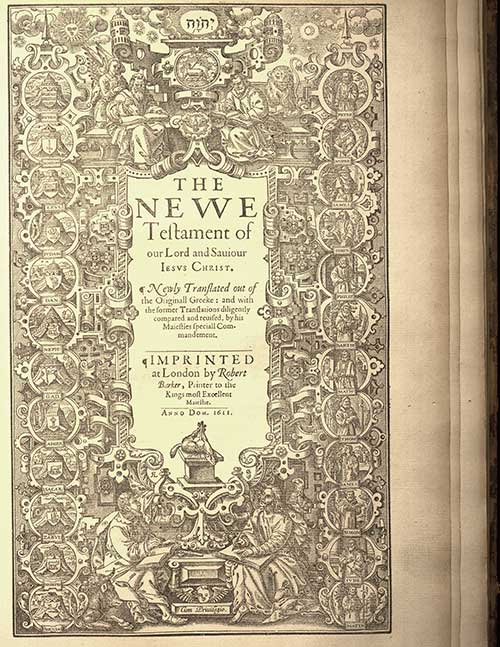 This collection comprises several significant Bibles including Albrecht Dürer's illustrated Apocalypse, Apocalypsis cum figuras (1511). We also have early English Bibles such as the first edition of the King James Bible (1611) and early editions of the Geneva Bible (1615) and the lavishly illustrated Bishops' Bible (1585), a complete London Polyglot Bible (1657). We also house facsimiles of important Bibles including the Book of Kells, the Gutenberg Bible, and several volumes in facsimile of the Saint John's Bible.