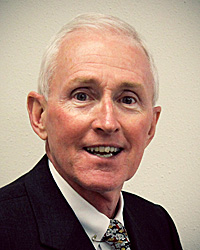 As the new president of the Friends of the TCU Library, I am looking forward to an exciting year!
There are so many reasons to be a Friend of the TCU Library. Since 1972, the Friends have enriched the TCU campus with their generosity. The Friends are dedicated to promoting and elevating the resources, services and operations of the Mary Couts Burnett Library. The Friends organization also provides opportunities for members to get acquainted with each other through a series of programs each year. These events include author visits and book signings, faculty presentations, dinner banquets and this year we hosted the Texas Book Award Banquet.
If you are not a Friends member now, please consider joining. We fund so many worthwhile projects for the library and would sincerely appreciate you considering becoming a member. Can you ever have "too many friends?" Of course not! Membership forms are available online and in the library.
Here's to another great year, and I hope to see you at the library soon!
Edward Fritz
"You're off to Great Places!
Today is your day!
Your mountain is waiting,
So...get on your way!"
-Dr. Seuss, Oh, the Places You'll Go!