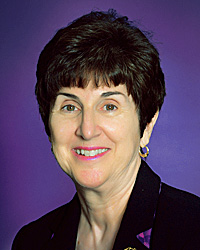 It is fun to be in the center of things! That is what it is like for us at the TCU Library. Once fall semester starts, the campus comes alive. There is an energy level that permeates the building. Some students work together in groups, discussing among themselves a given project. Others study alone with ear buds, perhaps listening to music. Some make a beeline for the computers at the Information Commons, while others visit with friends at the Bistro and eat sushi. Some venture upstairs to Brite, or to Special Collections, or to use the Music/Media material. These are some of my daytime observations. We have already exceeded over 200 students in the building at midnight on a number of evenings. From past experience, that number will grow as the weeks progress closer to exams in December. I have yet to view things at 3 or 4 a.m. around the building. Would it be different at that time?!
The paradox for us is that more and more of the library collection is online, accessible from the web twenty-four hours a day, seven days a week. Yet, more and more TCU students spend significant time in the building. The physical process of studying, of getting one's assignments done and of researching come together for students in the Library. My use of an "AND" model for planning continues to explain library usage: in-building AND electronic usage of libraries, night AND day usage, print AND digital, quiet AND not-so-quiet behavior. In short, it is not how the library used to be years ago or how the library is now but BOTH at the same time.
Save the date of March 20, 2014 for the Annual Friends of the TCU Library Dinner. Instead of an author presentation this year, we are going to have an architect (Mr. Tony Hartin, Associate Principal, Hahnfeld Hoffer and Stanford) and an engineer (Mr. Todd Waldvogel, TCU Associate Vice Chancellor for Facilities) give us great information about the upcoming Library renovation and construction on the East side of campus. Both are deeply involved in our planning and are most resourceful. I am very grateful for their dedication and expertise with our planning. Come join us for an informative evening.