Virtual Shelf Browser
Using the Virtual Browser
Below is a list of the Departments and Agencies featured in our collection. The letter(s) at the beginning of the SuDoc number indicate which Department/Agency produced a grouping of documents.
If you click on a particular letter you'll then be shown a list of all the documents created by that Department or Agency by topic.
Once you've chosen a specific topic of interest click on the SuDoc stem. You'll be taken to the TCU catalog where it will list all the documents we have in our collection with that SuDoc stem.
For more detailed information on the SuDoc classification system go to the Core Documents research guide.
This Month in
Government Information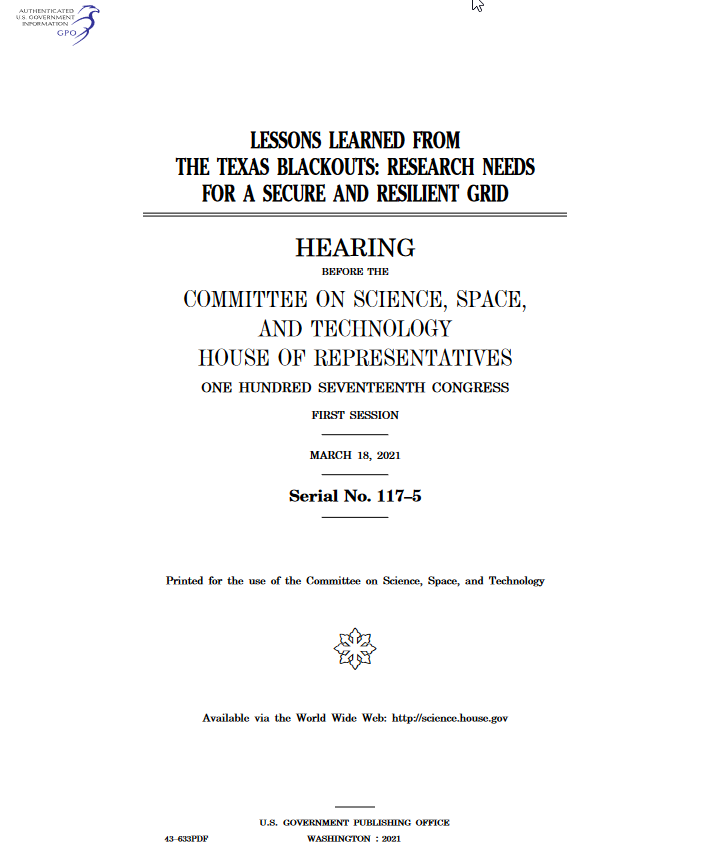 Lessons Learned from the Texas Blackouts: Research Needs for a Secure and Resilient Grid
The purpose of the hearing is to understand what caused the recent extended power outages in Texas and other southern and midwestern states during a severe winter storm over the second weekend in February....